Electric Tow Trucks
Granting users efficient ways of moving goods of different weights at the same time.
Consult a Noble Expert
A Series Electric Tow Tractor
The new A-Series Electric Tow Tractor by Hangcha offers advanced AC drive control technology. Moreover, it comes in two types: lead acid batteries and lithium-ion batteries. This innovation allows operators to enjoy excellent tow tractor performances, safe and secure operations, and little to no maintenance costs.
Grab a unit for yourself and make moving materials in and out of your facilities a favorable experience.
Load Capacity
2000 – 6000 KG
Drive Type
Lead Acid Battery / Lithium – icon Battery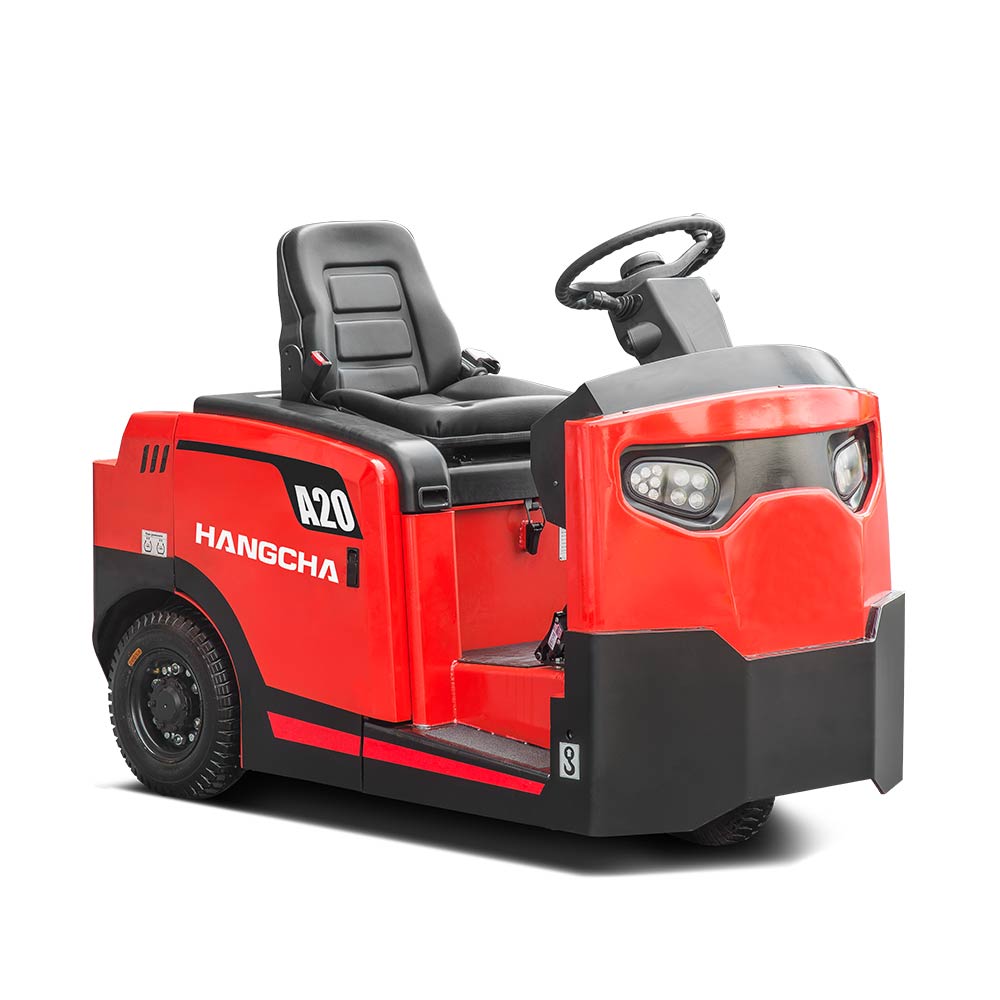 The A Series Tow Truck Are Also Made Available in Li-Ion Technology!
The A series tow tractor also comes in the reliable lithium-ion form. It runs on square lithium iron phosphate batteries and modules used in large quantities.
The modules on this one are made out of aluminum alloy frames which is known for its sturdy, lightweight, and heat dissipating qualities
Charging capacities are as high as 98% ; quick charging—fully charged in just 2 hours! Compared to electric forklifts, these lithium-ion tow tractors are good for long hours of work.
Safe and Effective
Rapid Charging
Perfect for Long Hours of Work
Green and Clean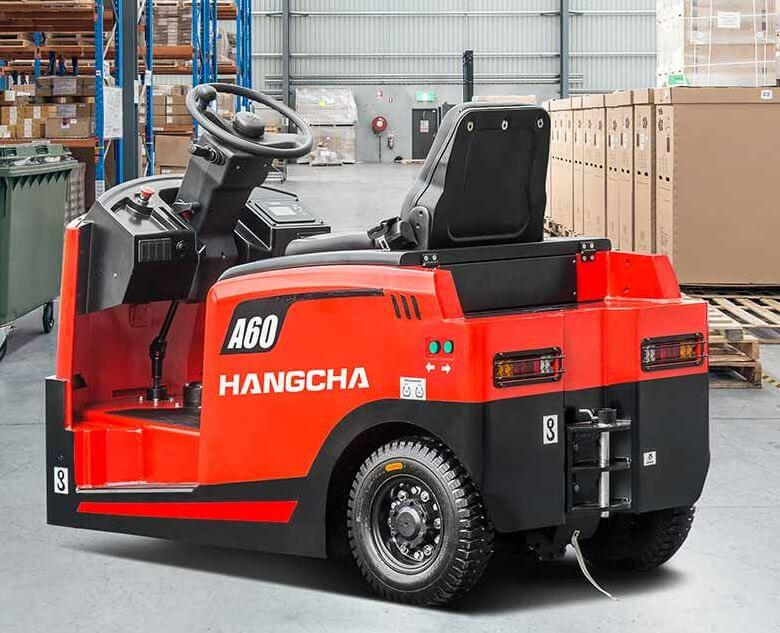 Battery Pack Specifications
Model: QDD40-AC1-I, QDD40-AC1S-I, QDD60-AC1-I, QDD60-AC1S-I
Li-Ion Battery: 48/200
Titans Charger: SLC-48100
Inquire Now
Apperance
Hangcha has adopted a more professional industrial design appearance for its tow trucks. From lines that present dynamism down to the trendiest appearance in design fashion, molding technology has been used extensively on this equipment.
Firm and ever durable, the A series tow truck is specially designed for better material transporting experiences.
High Performance
The AC traction motor features excellent acceleration performance, outstanding climbing ability, and low heat emission. On top of that, the machine is brushless and maintenance-free. The CANBUS bus structure also makes communication of the entire device faster and more reliable.
Comfortability
The LED headlight offers bright light, making maneuvering poorly-lit work areas easier. The multifunctional instrument serves many functions, such as speed selection, and can display information about the tractor. USB charging ports and mobile phone placement slots are also placed on the tow truck to conveniently charge your mobile phones and provide an amenity for the operator.
Reliability
We Have Adopted the following new features for longer service life:
Three-support-point
Low-gravity-center
High-strength steel plate
Maintenance
The brushless, maintenance-free AC motor reduces operating costs significantly. The meter integrating battery indicator, timer, and fault self-diagnosis is convenient for maintenance. Users can easily dismantle the front bottom plate, rear cover plate, and other components such as the braking pump, electric controls, motor, etc.
Get a Closer Look at Our
Tow Truck's Parts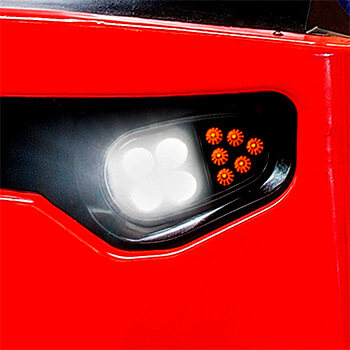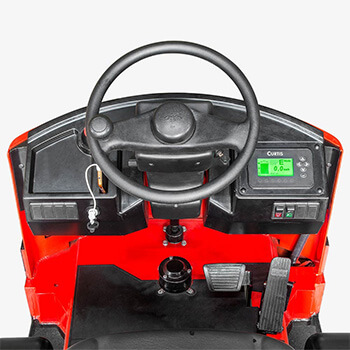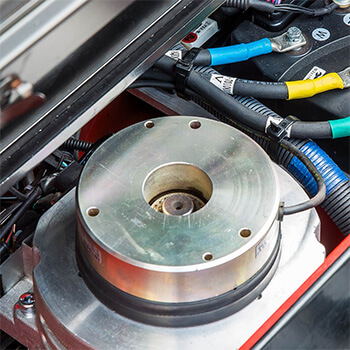 Electric Park Brake System
Product
Gallery
The A Series Electric Tow Tractor performs at high efficiencies, is safe, and reliable for transporting materials around workshops, flow lines, and large factories.