Authorized Provider of Forklifts and Farming Tractors in the Philippines
We have a wide range of products and services to provide the needs of manufacturing, construction, agriculture, warehousing, logistics and transportation needs of all local businesses.
Contact us for your equipment requirements


Looking for Which Authorized Distributor to Source your Quality Machinery From?
Investing in quality equipment in this scale-driven and technology-intensive economy is the way to get ahead of their competitors. It is particularly manifested in how the material handling equipment sector in the Philippines is slowly growing in necessity as industries capitalize on construction, road expansions, renewable energy, and other notable services. More importantly, forklift equipment comes in crucial for businesses when talking about profitability.
When you operate in fast-paced and precise industries, finding the right distributor is crucial in making sure that your business gets dedicated service, from quality down to security.
Our
Product Line
We distribute quality Forklifts and Tractors in the Philippines.
Hangcha Forklifts
One of the largest professional forklift R&D and manufacturers in China with over 48 years of experience in the industry. Hangcha produces forklift selections and other material handling equipment.
We are a
Premium Distributor

of Hangcha Forklifts

We are one of the most in-demand and fast-growing distributors of forklift in the country. Noble Philippines is an accredited and authorized distributor of Hangcha Forklifts in the Philippines, acting as a one-stop-shop material handling equipment and farming tractor solutions provider to customers. The quality of our service and attention to detail is reflected in our motto Quality is Our Priority.

Together, Noble Philippines and Hangcha are considered as a driving market force serving the needs of several key industries such as manufacturing, construction, agriculture, and warehousing and logistics across the country. Such a dynamic provides businesses with significant competitive advantages.
Our
Services
We have a wide retail offer and services including PMS, repairs and more. We also have forklift for rent for your warehouse and manufacturing needs.
Retail
We offer customizable forklift options and other material handling equipment for your every forklift need.
Inquire Now
Rental
Rent the right forklift for your business. We have a nationwide rental fleet of reliable and durable MHE.
Inquire Now
Services
We cover the preventive maintenance, repairs, and parts of your equipment's safety component.
Inquire Now
Searching for something else?
Like an engineered vehicle that falls on a grander scale, something along the lines of bigger wheels, low-speed traction vehicle?
Dongfeng Tractors
One of the leading agricultural machinery brands in the world with a durable and reliable wide range of products, such as four-wheel tractors, walking tractors, combines and other tractor-mounted implements.
Noble Philippines is Also Partners with Dongfeng Farm Tractors
Noble Philippines is simply all about giving value for your money. We are one with Dongfeng in the timely development and distribution of tractor advantages in the country. Together, we aim to maintain a momentum of innovation; empowering the agricultural sector with mechanical breakthroughs.
From 4-wheelies, farming implements, to combine harvesters, Noble Philippines constantly strives to be a company that brings forth equipment of the noblest qualities and delivers outstanding work for our clients as per industry norms.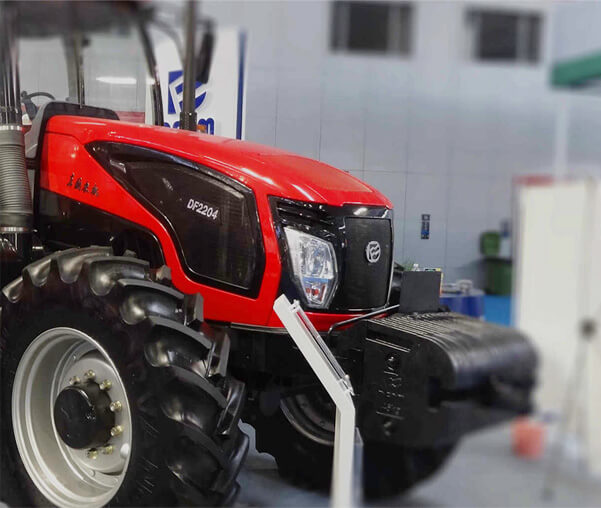 We don't just sell
forklifts

and

tractors.
WE SELL NOVELTY.
Why Choose Noble
In our 15 years of service, we have fully concentrated on partnering with like-minded people and nurturing mutually beneficial relationships with clients and brands to guarantee great deals for both parties involved.
We have solid after-sales handling through our established preventive maintenance service team. With our expertise in forklift and tractors, we can manage all your needs from parts to technical support.
With Noble Philippines, material handling efforts are made easier.