X Series 12-16t Internal Combustion Counterbalanced Forklift Truck
Professional industrial exterior design, high product recognition, compact and smooth modelling, modern industrial aesthetics. The concealed arrangement of exposed parts makes the exterior cleaner and neater.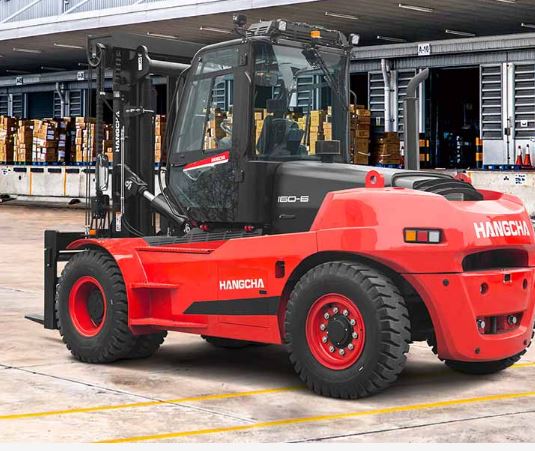 Overview
It values comfort and high performance. With bus architecture and several built-in diagnosis and management functions, a central controller is added to the vehicle to enable a central fault alarm, simplified operations, easy diagnosis and flexible configuration of electrical functions
12,000 – 16,000 KG
Load Capacity
Product
Features
It makes driving a pleasure through its fully-suspended seat, ergonomic steering wheel and control platform. It has a wide view that reduces hidden safety hazards caused by blind corners when the vehicle is driving.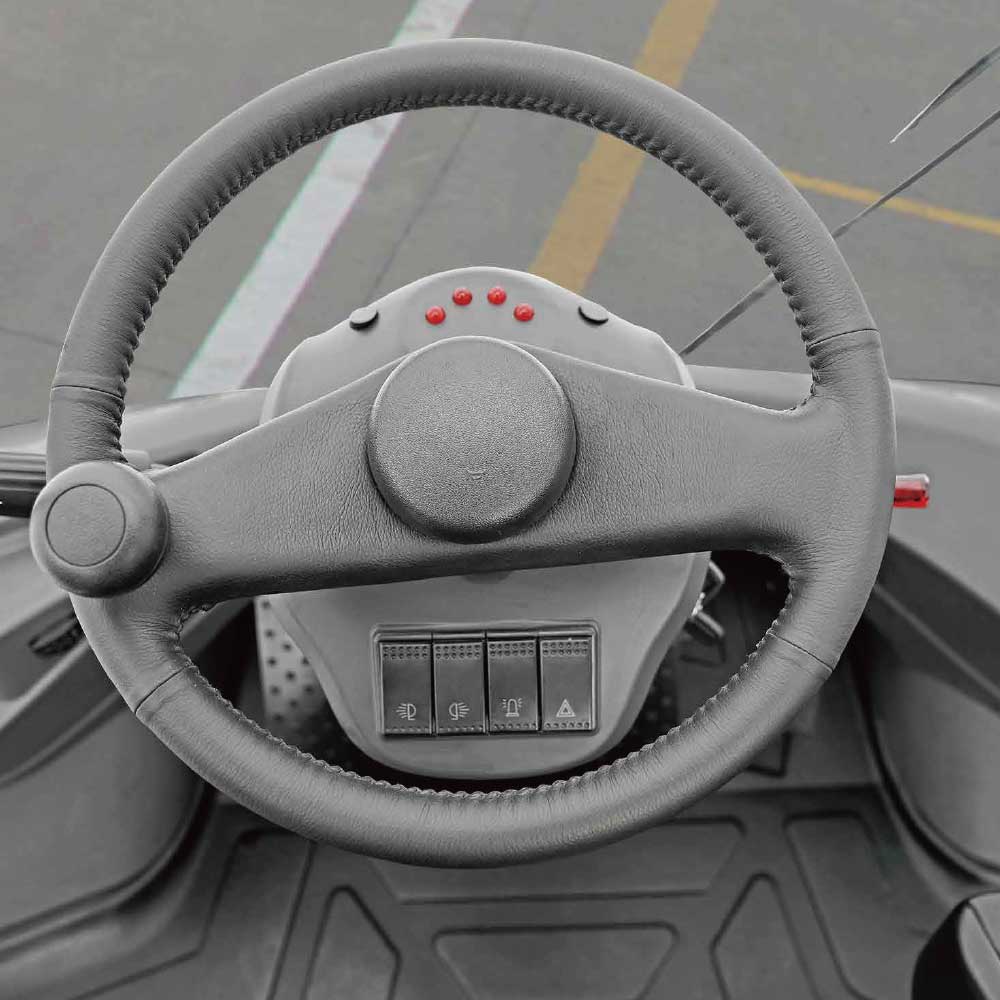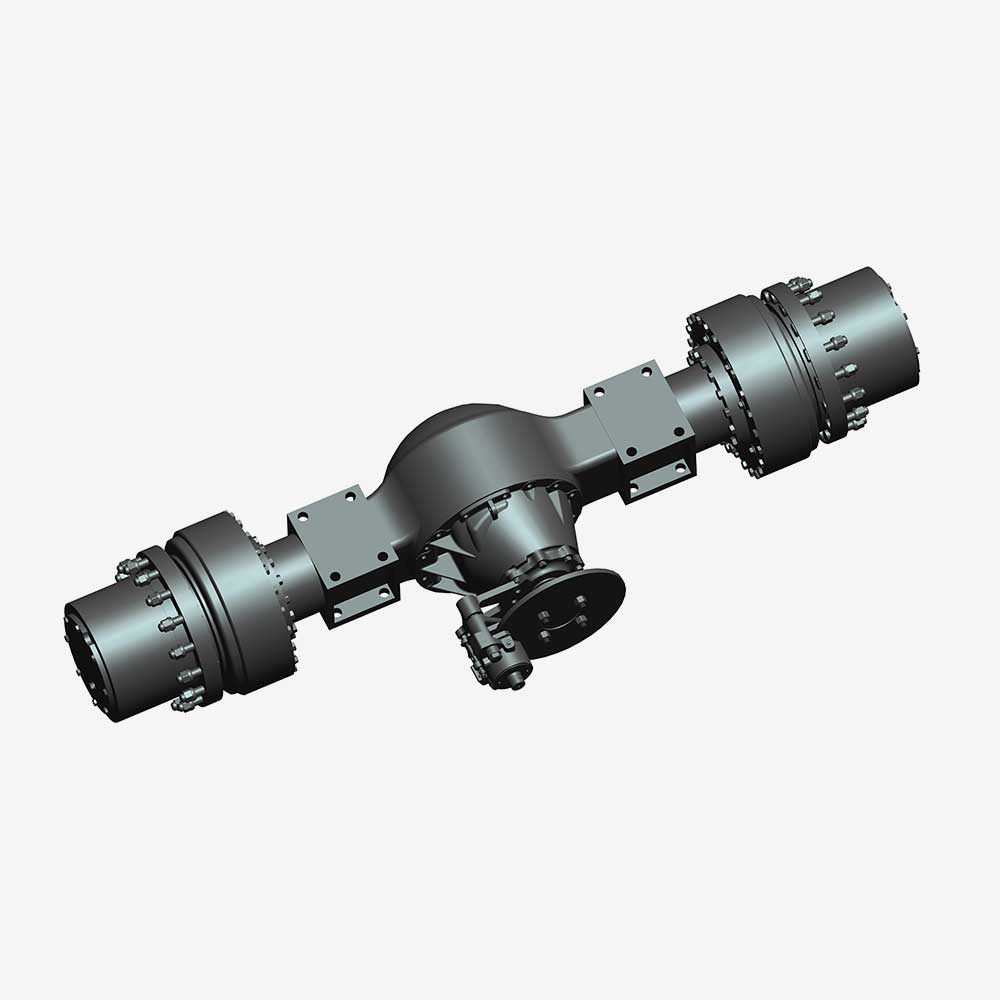 Heavy-duty traction axle, two-stage deceleration; Wet brake, maintenancefree; Hydraulic release spring action parking brake, safe and reliable.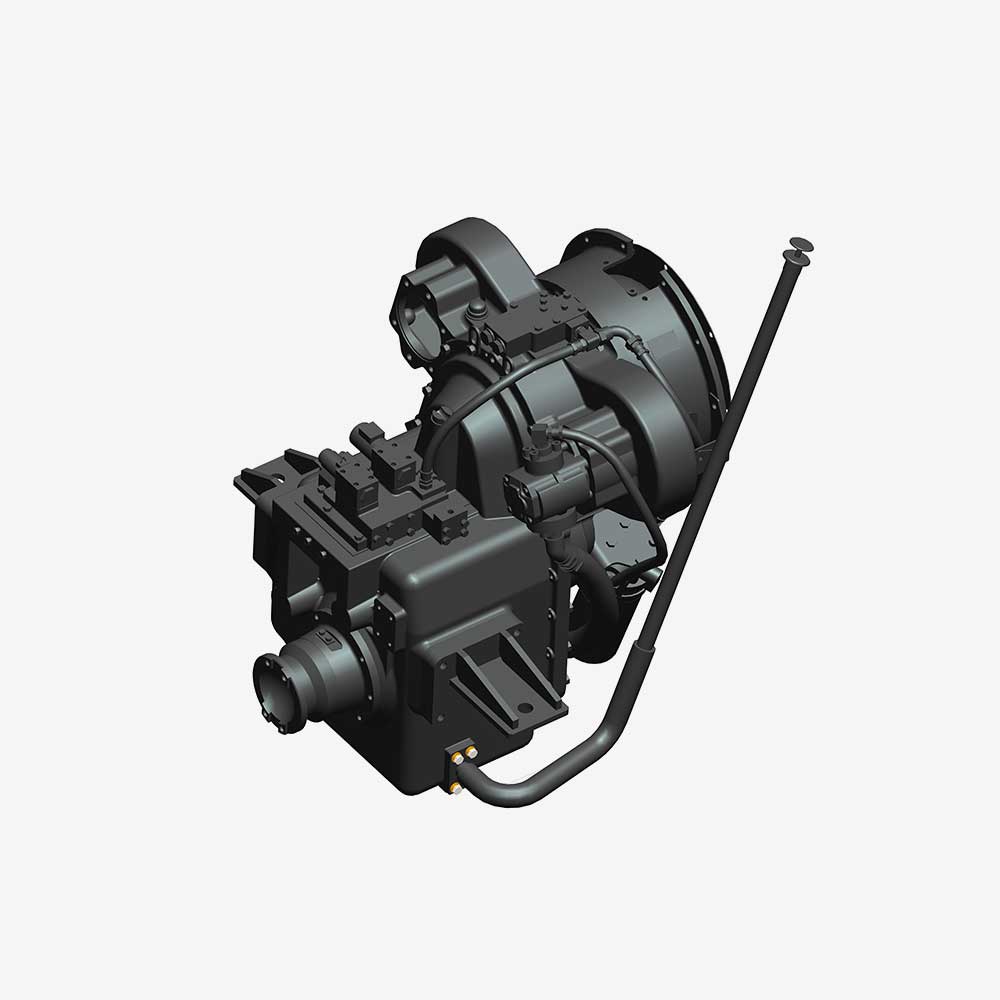 OKAMURA gear box with microelectronic control provides for twoshift power shifting, travelling is stable and accurate.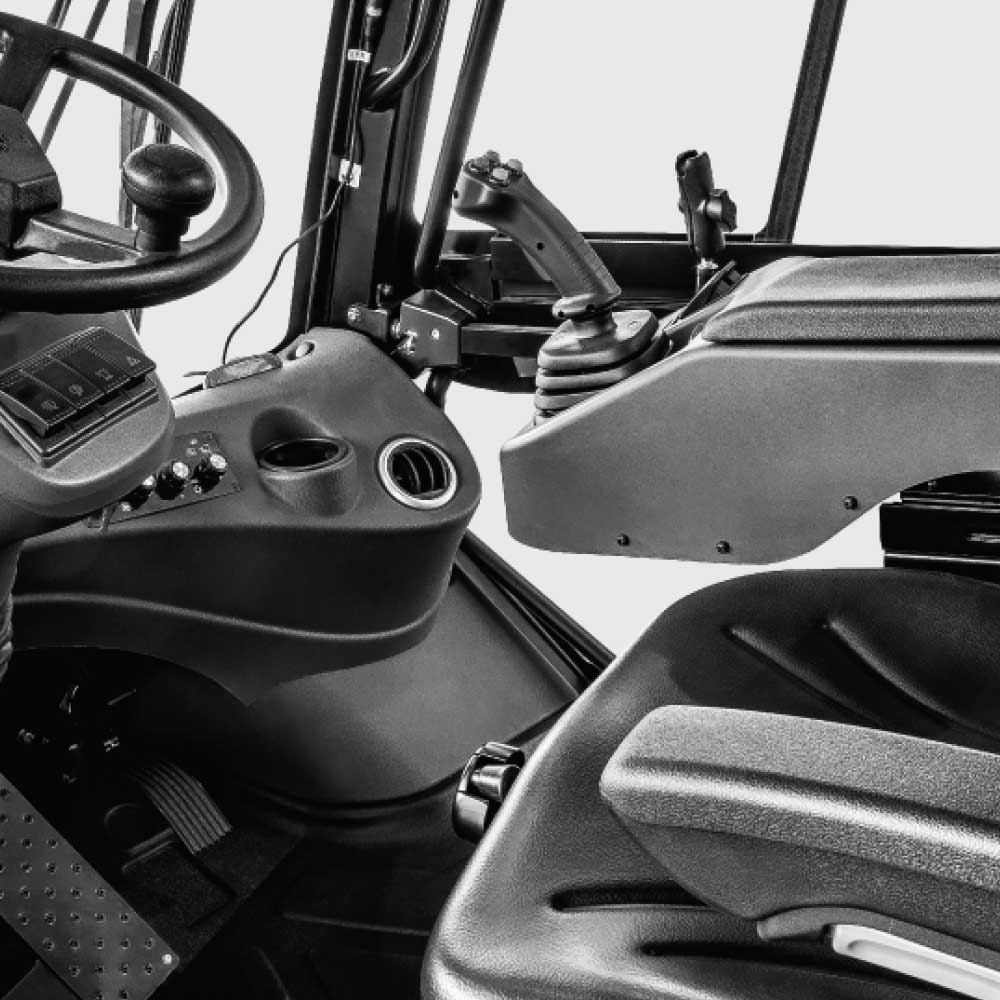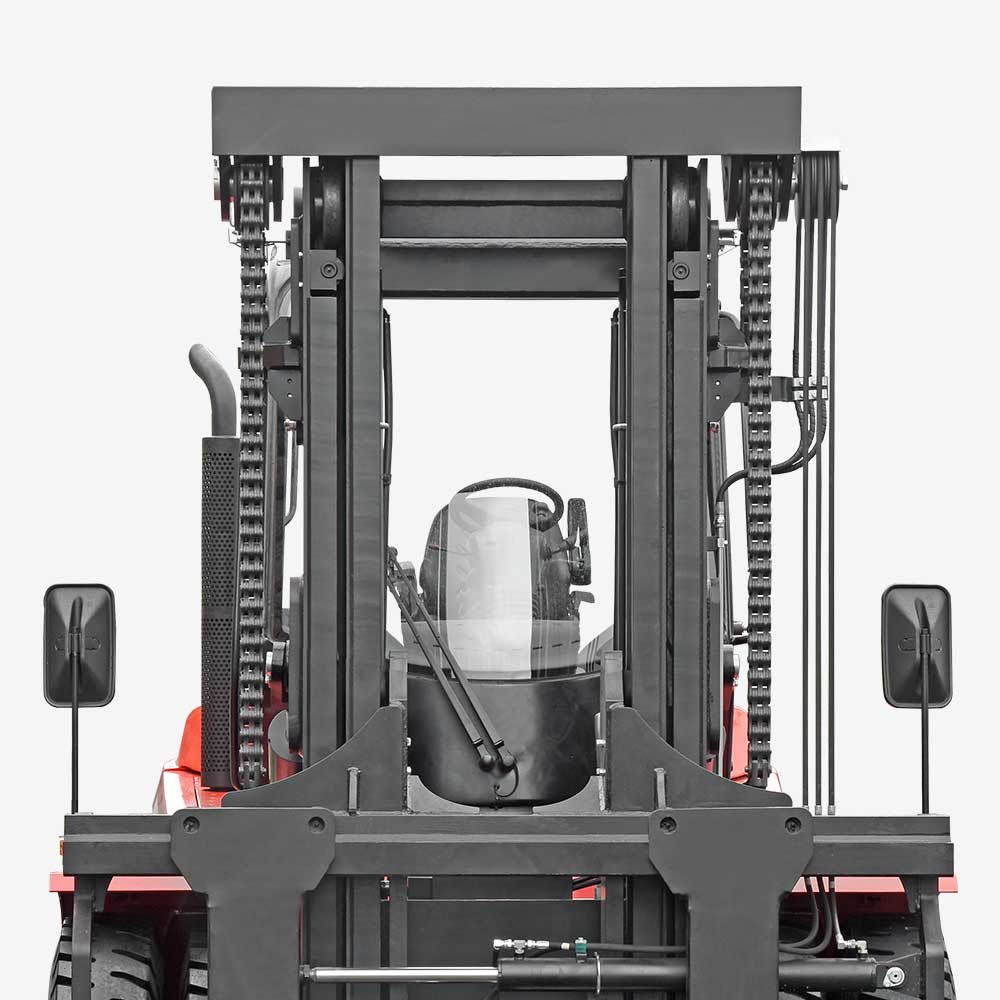 Excellent all round visibility is achieved by the overall design.
Comfort
The compact integral joystick enables accurate remote control. The optimized hydraulic braking curve enables smooth easy-to-control braking. The suspended seat and ergonomically-movable multidirectional adjustable console enable comfortable control.
Fully-suspended all-round vision cab
The new fully-suspended all-round vision cab (HPC) and optimized vehicle outline enable all-round sight and view. Performance of the air conditioner is improved to enable uniform conditioned air blowing from the air outlet and a strong cooling effect. The waterproof, dust-proof, heatproof, soundproof, noise-reducing sealing design improves driving comfort. The molded interior parts enable a more comfortable feel. The integral frame is constituted by profiled steel pipes. The structural parts have higher strength.
Ergonomic Design
The steering wheel, joystick, control buttons, pedals and seat are all ergonomically designed for easier operation.
High Performance
The configuration is improved. A new cab, wet braking drive axle, hydraulic adjustable fork, LCD bus instruments, cooling and heating air conditioner, vehicle LED lights, snail horn and reversing radar and other equipment are provided for the standard configuration. With reserved design, the optional equipment is greatly increased.
Safety
A wide view reduces hidden safety hazards caused by blind corners when the vehicle is driving. A spindle and a hydraulic self-locking mechanism are used to connect the cab and the vehicle frame. When the electric or manual hydraulic pump is started, the hydraulic lock is automatically opened and at the same time, the hydraulic cylinder at the bottom of the cab sticks out so that the cab is flipped sideways over the center of gravity, improving the dimension. Safety and convenience of maintenance are improved.
Product
Gallery
By focusing on enhancing reliability, reducing downtime, the 12-16t forklift trucks are able to make the greater productivity for customer.