A Series 14-16t Internal Combustion Counterbalanced Forklift truck
With simple and efficient hydraulic system that gives strong and powerful performance and good reliability
Overview
The A series 14-16t forklifts are a new series of internal combustion counterweight forklifts independently developed on the basis of the 12t platform. Since the matching of the power transmission system is optimized, the design of the hydraulic and control systems has been likewise optimized, and the structures of the vehicle frame and mast are also optimized, so that the power and load capacity of the vehicle are greatly improved.
14,000 – 16,000 KG
Load Capacity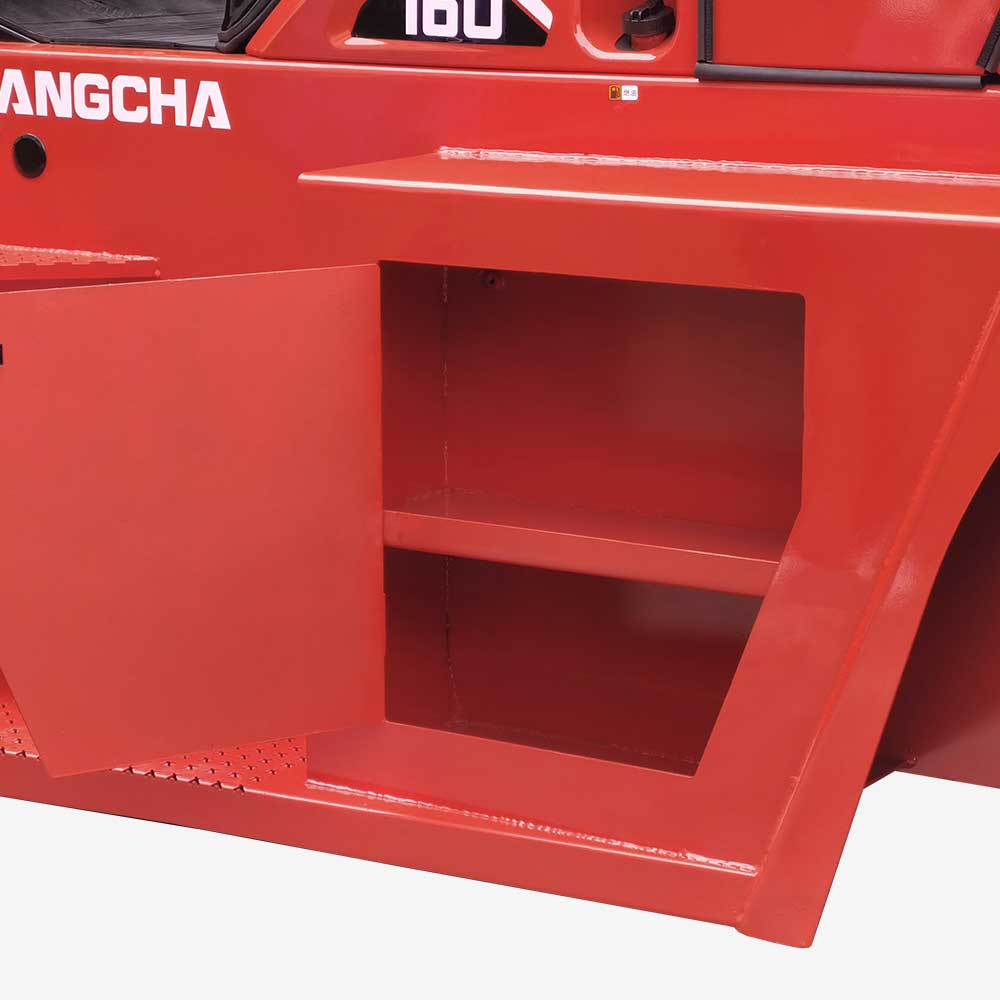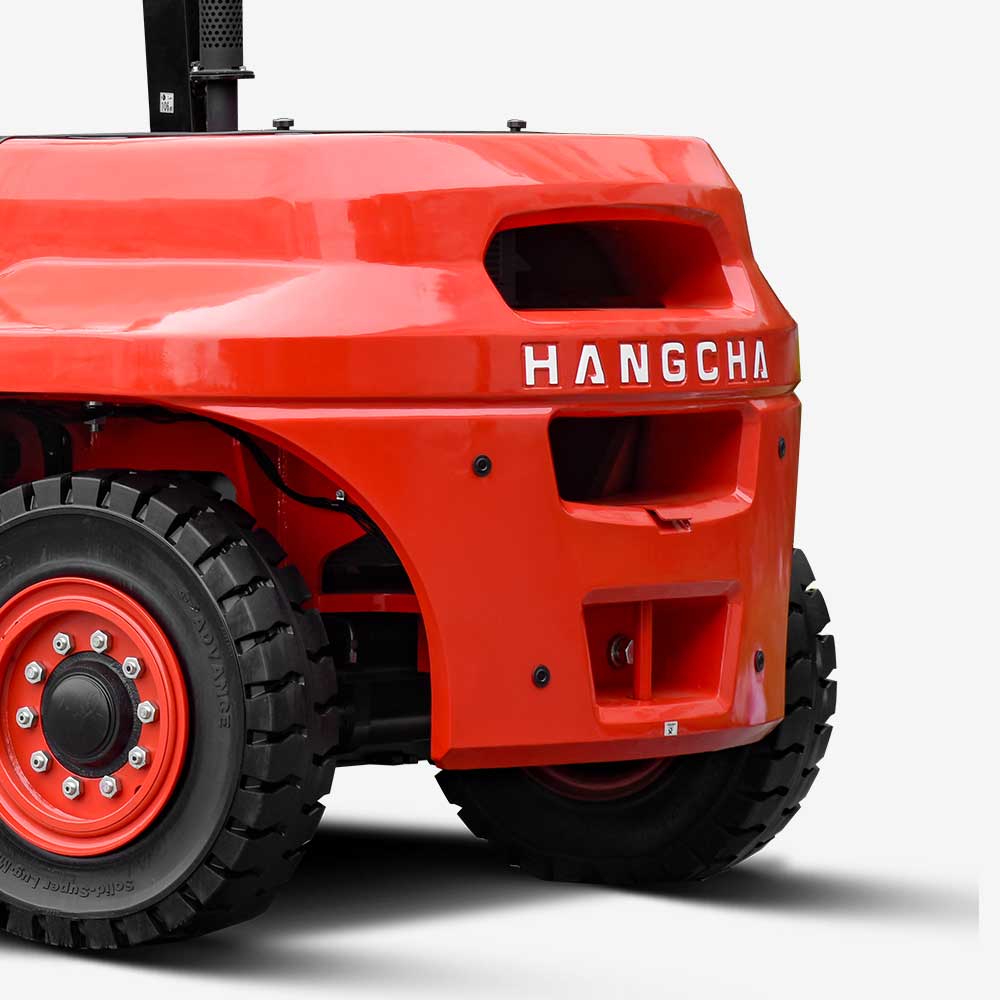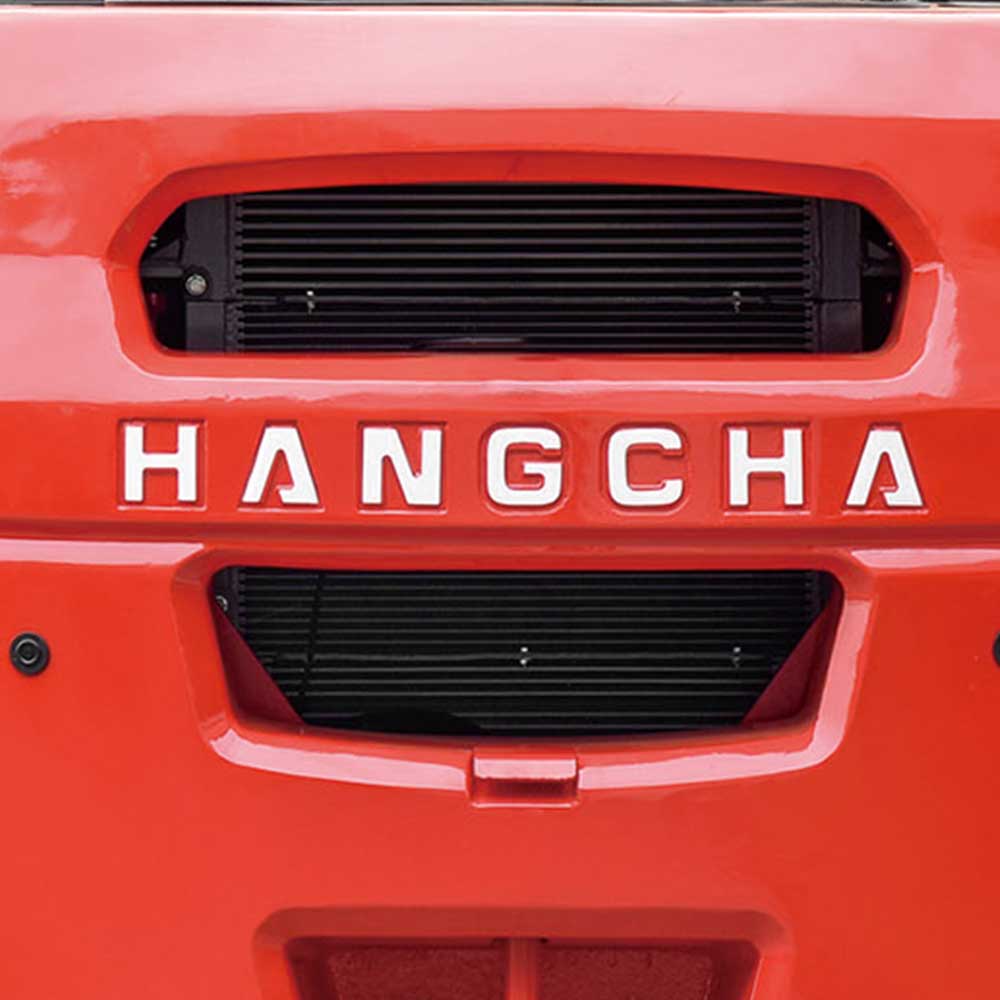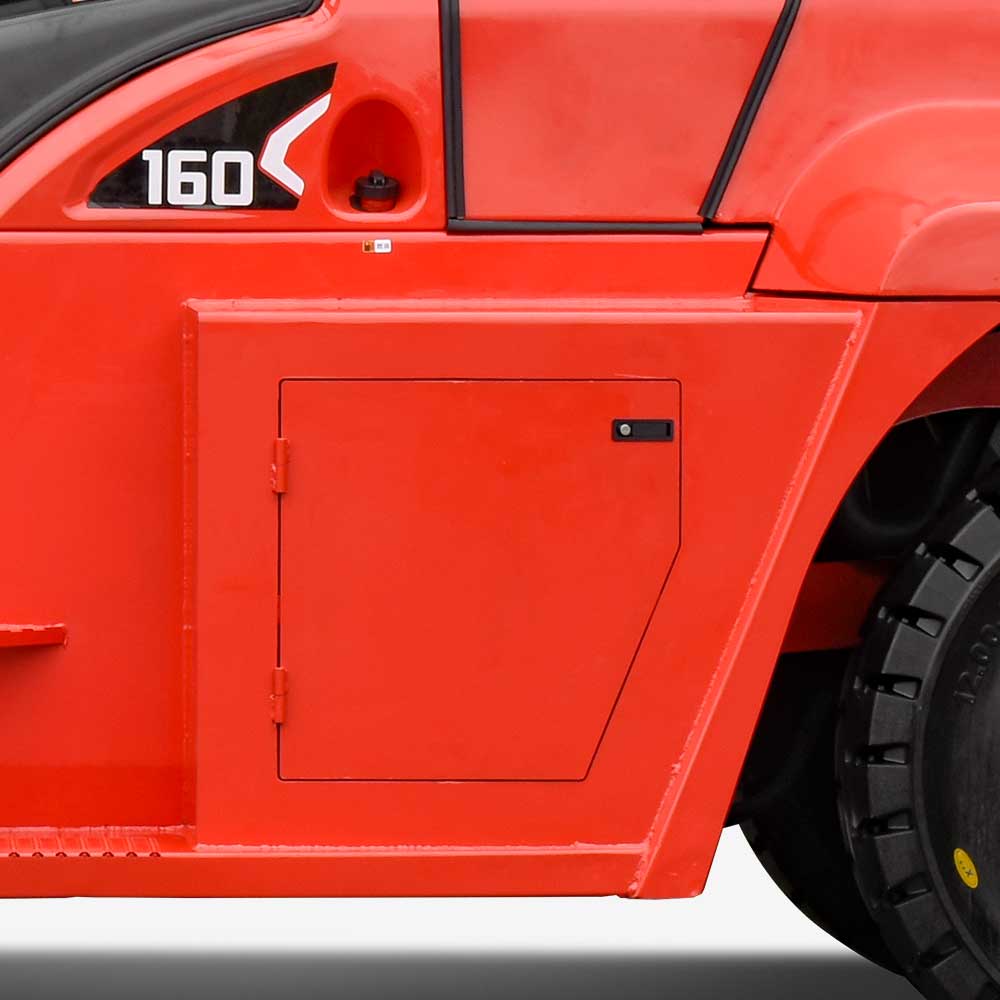 Exterior and performance
The upper surfaces of the large locked toolbox and counterweight on the left and right sides of the vehicle body are designed to be fully flat to enable a large storage space.
Reliability
The high-power plate-fin heat dissipater and independent hydraulic oil heat dissipater have been subjected to heat balance test verified under two kinds of operating conditions – typical operating conditions and no-load maximum-speed long-distance driving conditions, to ensure the normal operations of the system under various operating conditions.
A simple and Efficient hydraulic System
The fully hydraulic load sensing steering system makes steering easier and more flexible. Two pumps are used to enable merging and less pressure loss and energy consumption.
Maintenance
With the LCD instruments to display the relevant information of the vehicle which emit an alarm for an engine fault, the running status of the vehicle can be monitored and fault queries can be performed to facilitate problem analysis.