A Series 5.0 – 7.0t Internal Combustion Counterbalanced Forklift Truck
Enjoy the best and quality standard specifications of this forklift truck with additional options to maximize productivity and efficiency of your operation needs.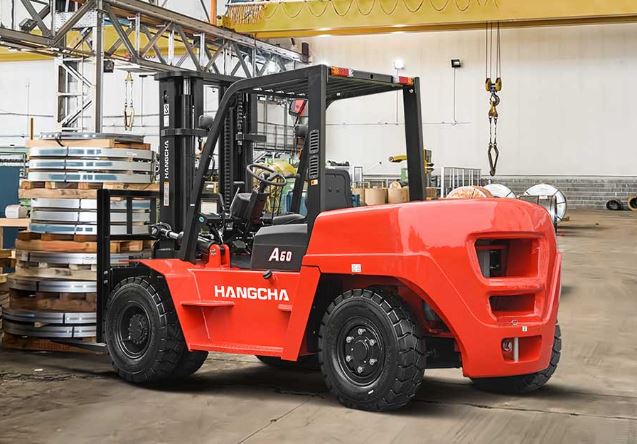 Overview
The A series is a novel series of internal combustion counterweight forklifts, which is independently developed by Hangcha by learning Japanese Nissan's technologies and on the basis of the prior products. Through comprehensive optimization of the exterior design, safety, comfort and reliability, the performance of the vehicle has been greatly improved in comparison with the prior products.
5,000 – 7,000 KG
Load Capacity
Product
Features
With the latest exterior design method used, the vehicle has a smooth vivid profile following the latest exterior design trend. It is also reliable as the large-capacity aluminum plate-fin heat dissipater has optimized heat dissipation channels.