Heavy IC 20-25t Internal Combustion Counterbalanced Forklift Truck
With spacious operator cabin with very low vibration and noise; focusing on reliability by reducing downtime
20,000 – 25,000 KG
Load Capacity
Product
Features
Professional industrial exterior design, high product recognition, compact and smooth modelling, modern industrial aesthetics.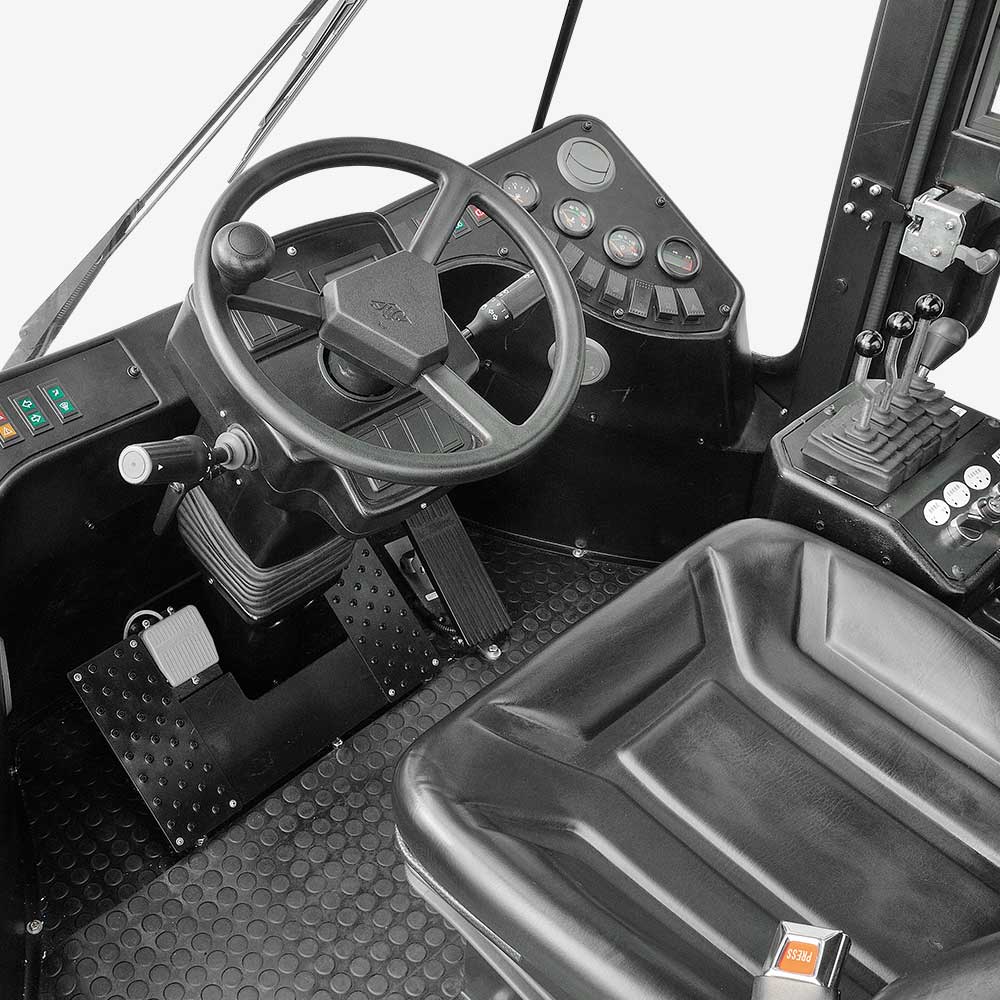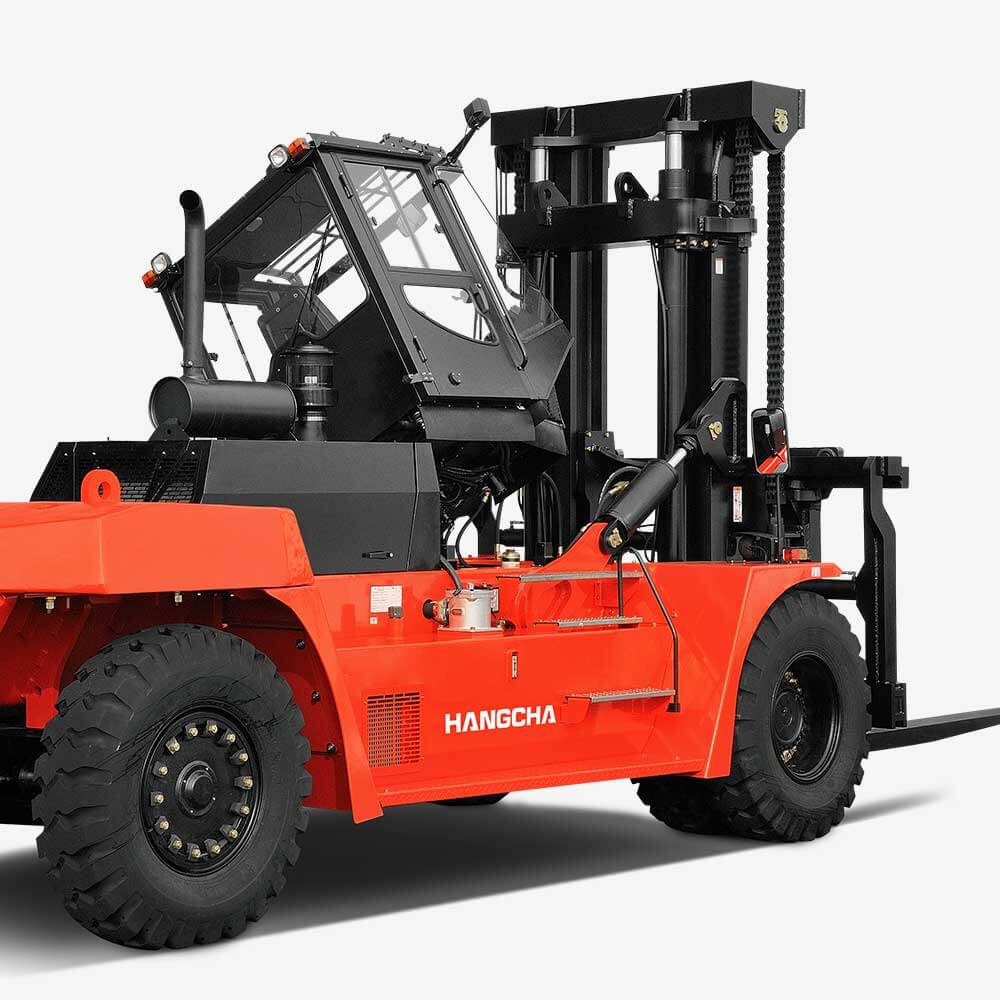 Auxillary wheel are equipped to have better stability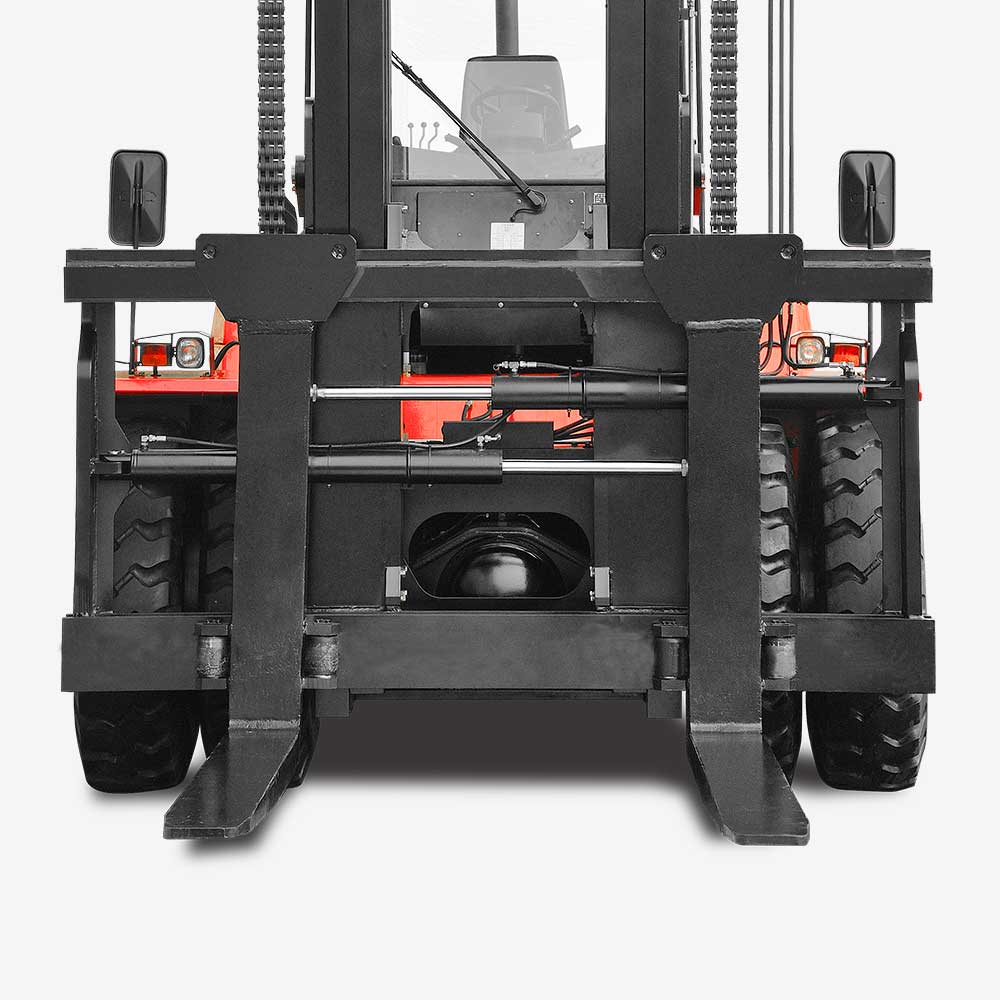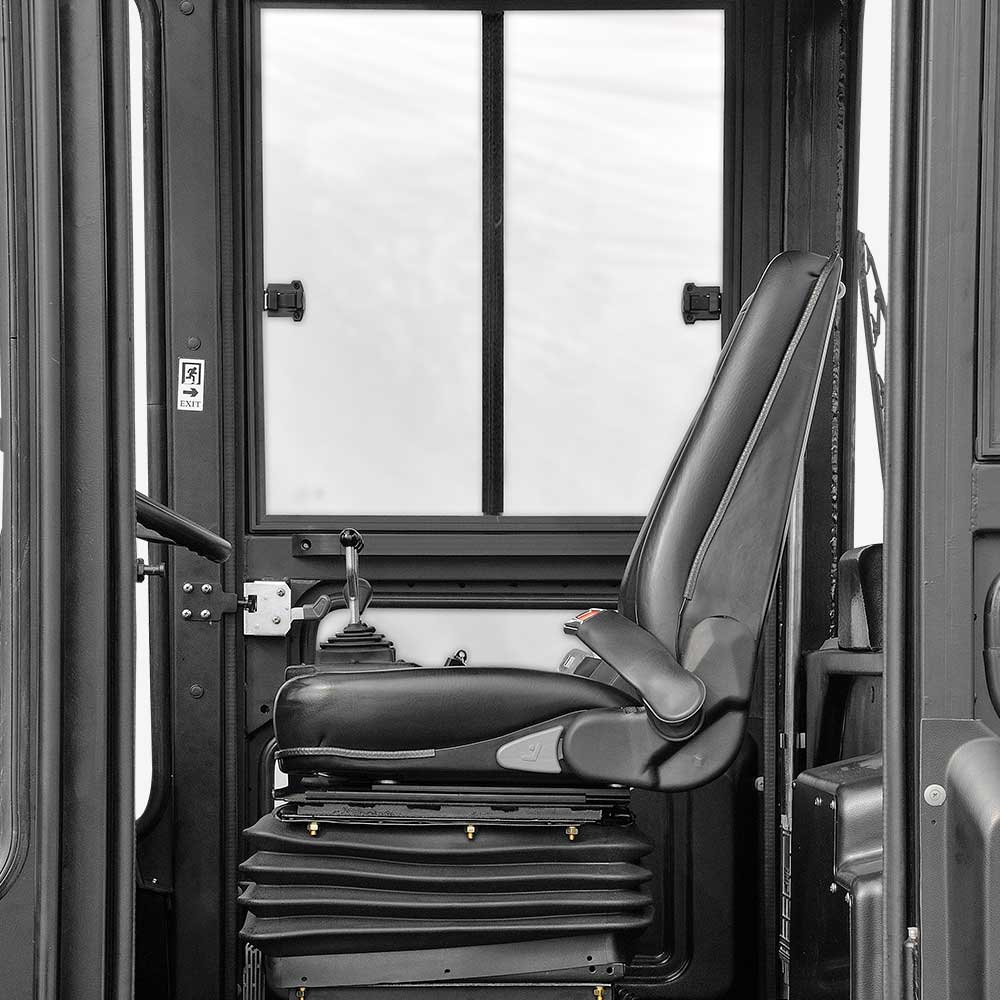 Brake System
USA MICO hydraulic power brake, wet multi-disc service braking and spring action, caliper disc parking brake system with forced cooling by oil, is safe and reliable.
Transmission System
ZF micro controller with 3 stage power-shift is to make sure the high reliability. Using the most advanced TCU microelectronic control transmission proportional control valve to achieve uninterrupted power output and automatic transmission, no need the driver manual shift operation. Fault display and convenient diagnostic socket, greatly simplifying maintenance and repairs. German Kessler heavy load drive axle, with two stage speed adjust, multi-disc wet service brake system, is fully enclosed system with maintenance free.
Power System
Cummins QSC8.3 supercharged engine, Emissions comply with EPA 3 and EU III requirements; High performance, low energy consumption, low speed with high torque, great power reserves. And the engine is equipped with big dimension radiator and suction fan, it reduce the temperature of inlet air and ensure the reliability of cooling system. Using the special peripheral accessories recommended by Cummins, ensure the normal use and maintenance of the engine.
Hydraulic System
International famous brand hydraulic valve,the main hydraulic pump, the guide handle.Load sensing hydraulic system, reduce the continuous load of engine ; Remote hydraulic control and electric control are simple and convenient. Multiple hydraulic testing points simplify the maintenance work.
Cabin
Integral full suspension tilting cabin, connected with the frame through damping rubber, which can shield most of vibration and noise. The tilted cabin which configured wide vision, suspension seat, electric control and hydraulic control joystick, is simple and easy for operation and maintenance. It provides alarge space for drivers legs.
Product
Gallery
Prioritize economy, environment, and efficiency with this heavy capacity forklift