X Series 4.0-5.0t Internal Combustion Counterbalanced Forklift Truck
With innovative design, the appearance of full vehicle is developed by streamlining the surface modeling design to bring smooth lines, elegant appearance, vigorous and steady surface as well as the outstanding inherence, possessing the powerful visual impact.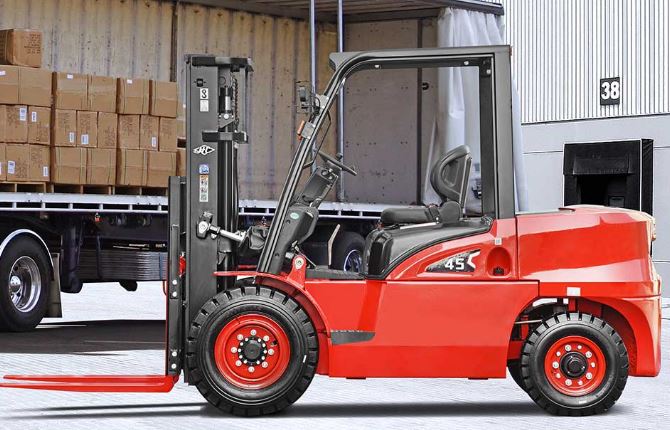 Overview
The X series is the new series of internal combustion counterbalance forklift truck developed by Hangcha independently, adopting the world advanced technologies based on the original products. Through the comprehensive upgrading of appearance molding, energy conservation, environmental protection, comfort, security and reliability, it will become the world-class forklift truck which can meet your overall demands.
4,000 – 5,000 KG
Load Capacity
Product
Features
Experience comfort like no other. It reduces the caster angle of instrument stand and adopt the integral hood to greatly increase the space underfoot.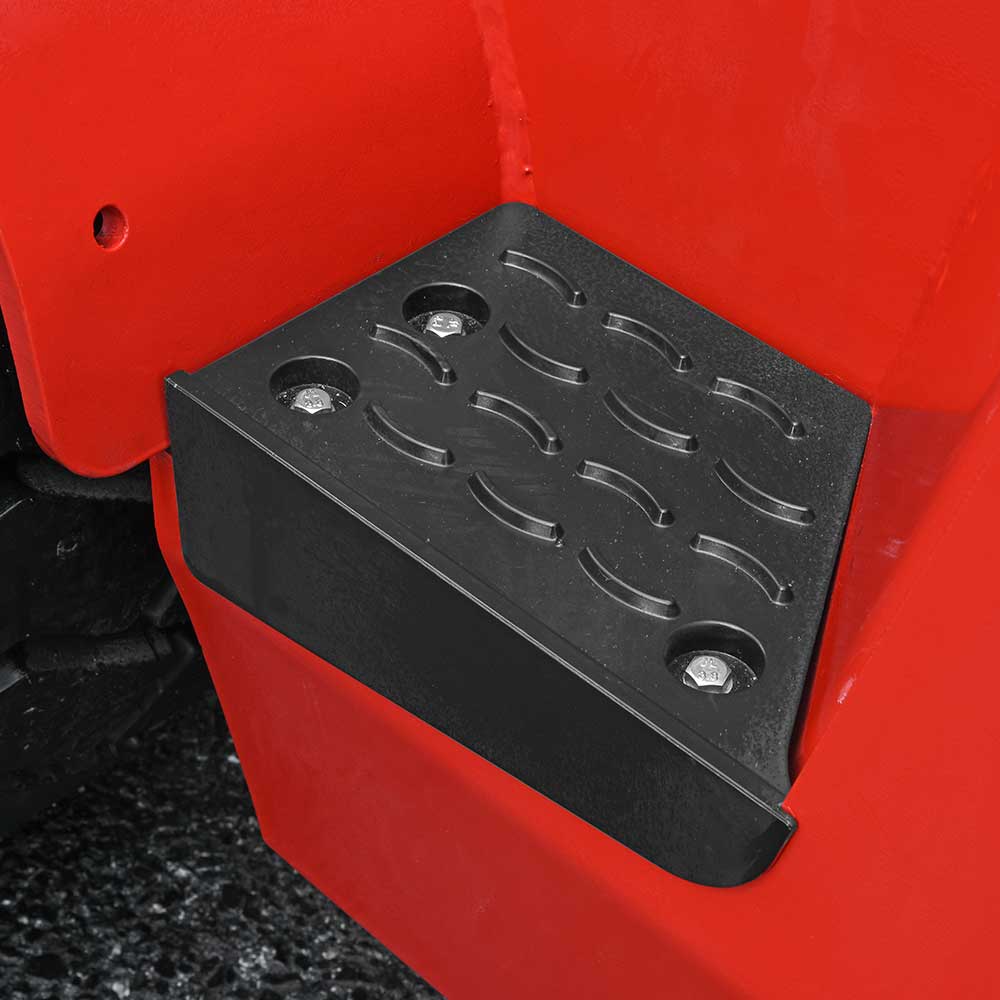 Anti-slip pedal is convenient to get on/off the truck and also more safe for the driver.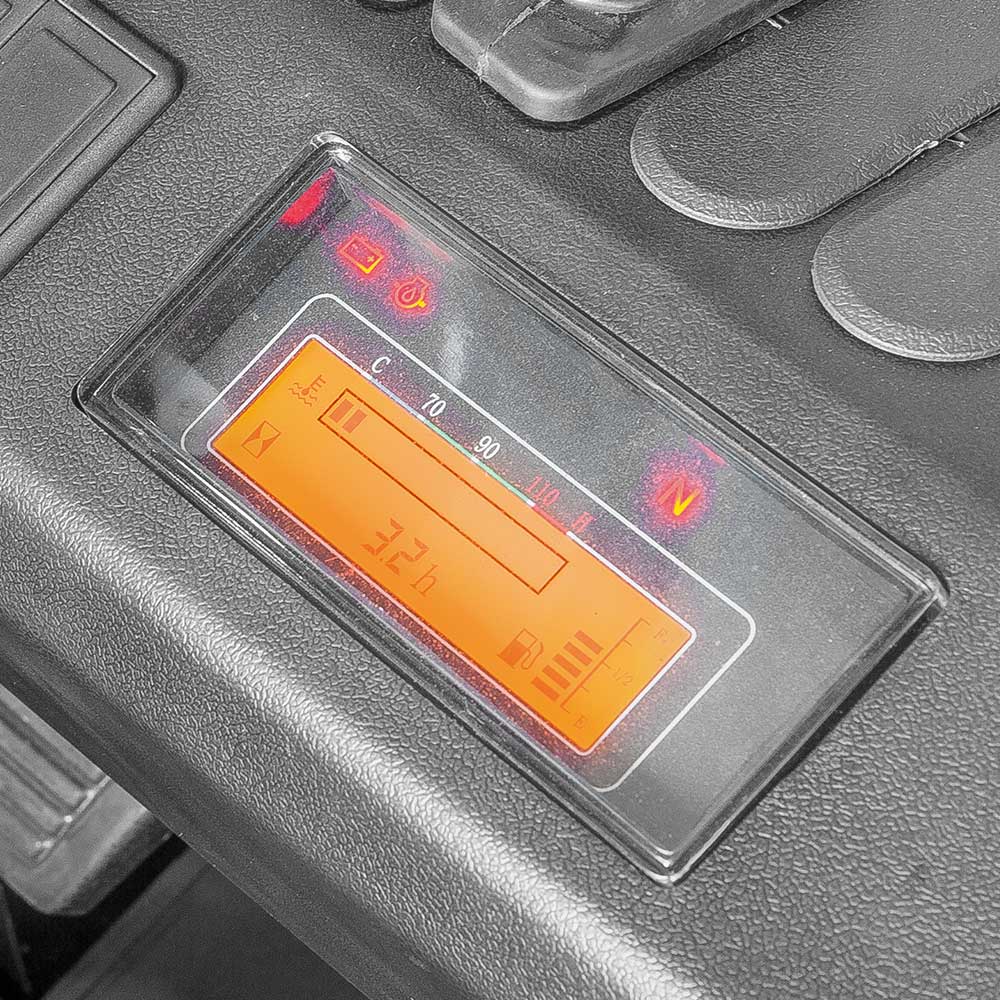 Anti-slip pedal is convenient to get on/off the truck and also more safe for the driver.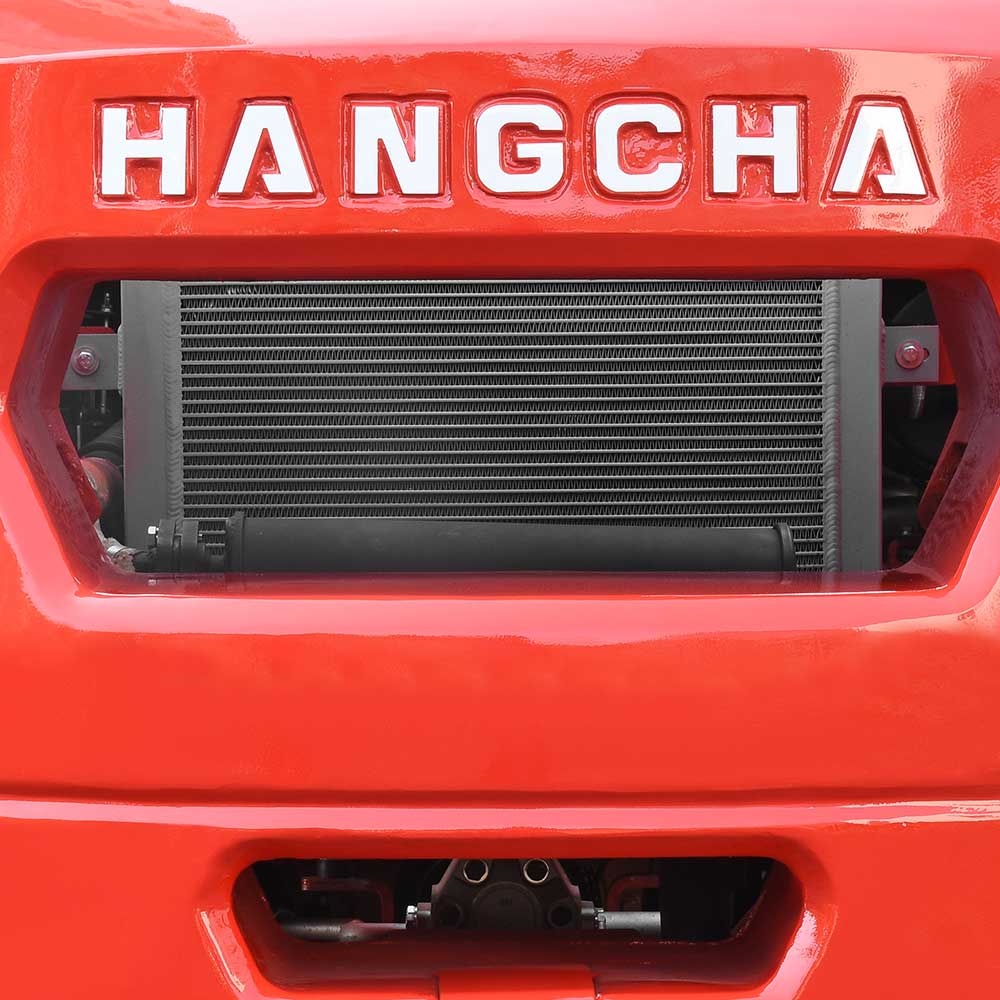 The radiator adopts aluminous plate-fin radiator with better performance and higher structural strength. Impendent oil radiator, optimized oil and water heat dissipation channel and double ventilation holes on counterweight can greatly improve cooling eciency and reliability of overloaded operation and ensure reliable operation of the engine.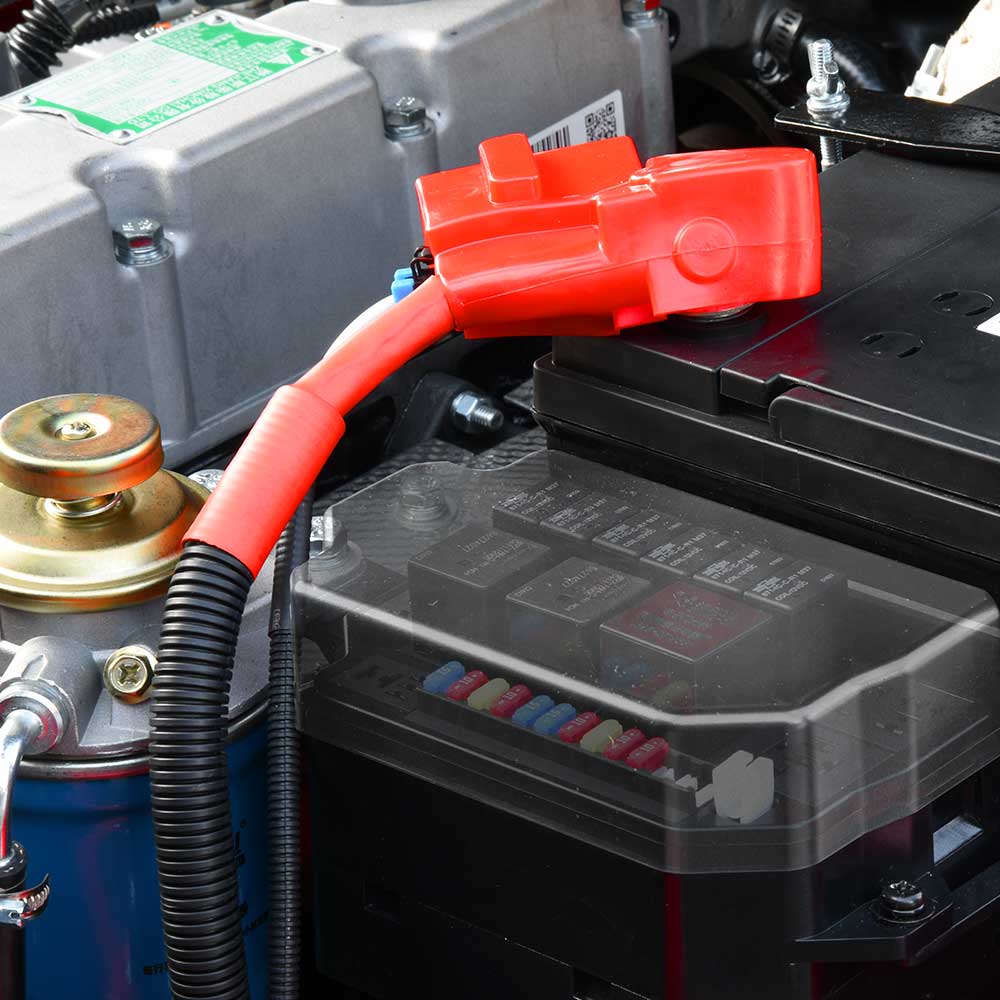 Adoption of new generation integrated electric box makes maintenance and repair convenient, layout becomes more reasonable and with better water-proof performance.
Energy conservation and environmental protection
The standard engine is the high pressure common rail electronic-controlled engine which adopts high pressure multiple injections technology to ensure the strong power take-off, lower emission and better cold starting performance; saving the 10% of energy consumption.
Maintenance
The enlarged opening angle of hood and increase of left and right hood side plates can provide you with convenient and rapid maintenance mode.
Reliability
Overhead guard adopts special-shaped steel tube, which can reinforce the strength and improve sealing of the cab.
Comfort
The design of steering wheel of small diameter and electro-hydraulic system as well as the car-type double-handle combination switch will greatly improve the driving comfort.
Product
Gallery
Check out the internal combustion counterbalanced forklift truck with improved reliability and stability.