XF series 8.0-12t Internal Combustion Counterbalanced Forklift Truck
Experience efficient and reliable solutions from internal combustion forklift series; with all the safety and comfortability features, all your operation demands will surely hit the mark.
8,000 – 12,000 KG
Load Capacity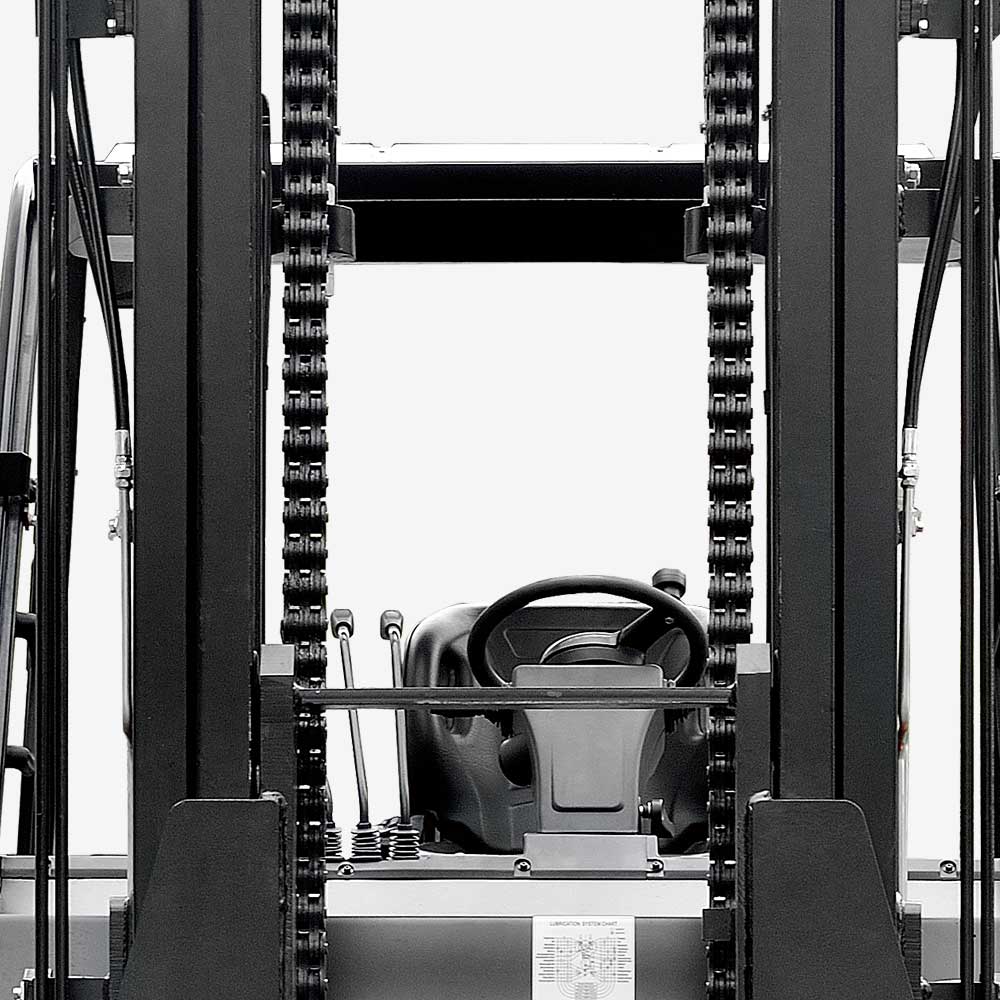 The new design mast provides broad forward visibility due to outside located hydraulic pipes of fork positioner.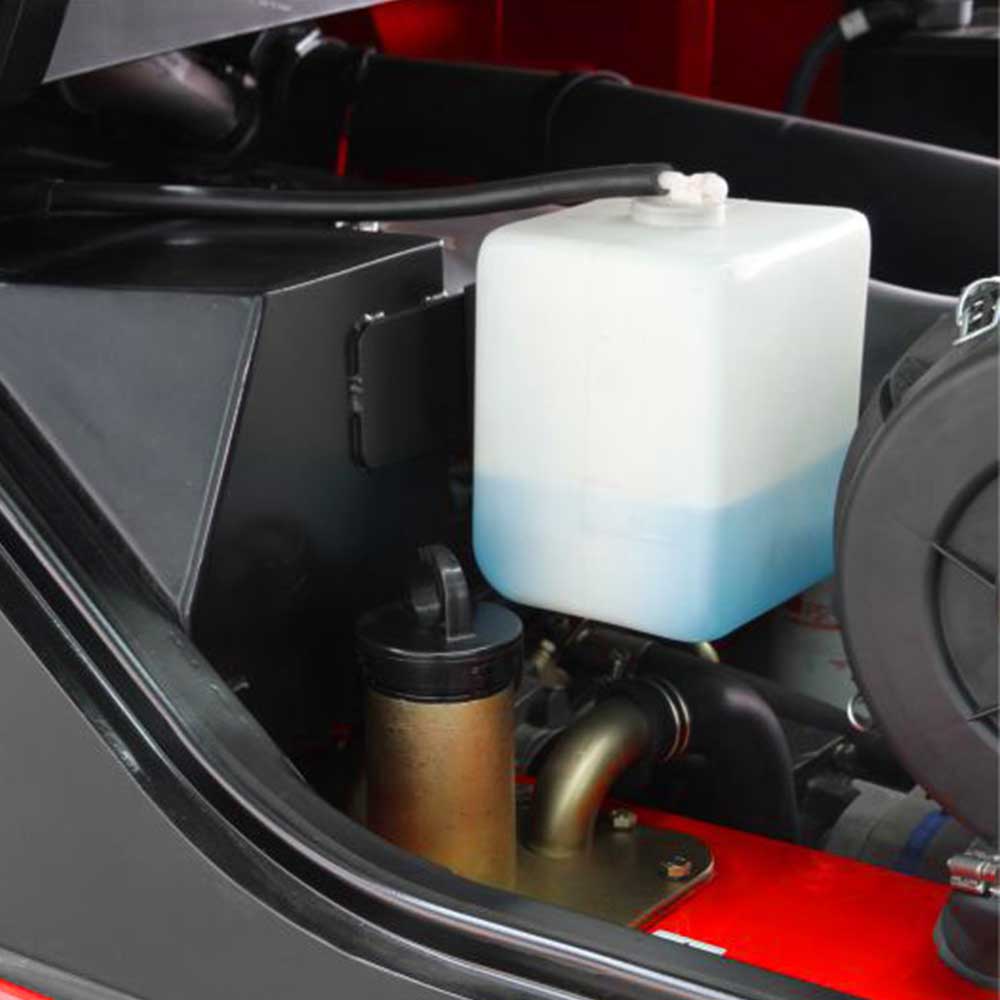 The applied optimized exhaust muffler, intake muffler and the noise shield technologies are reduced 3dB at the driver's ear noise level.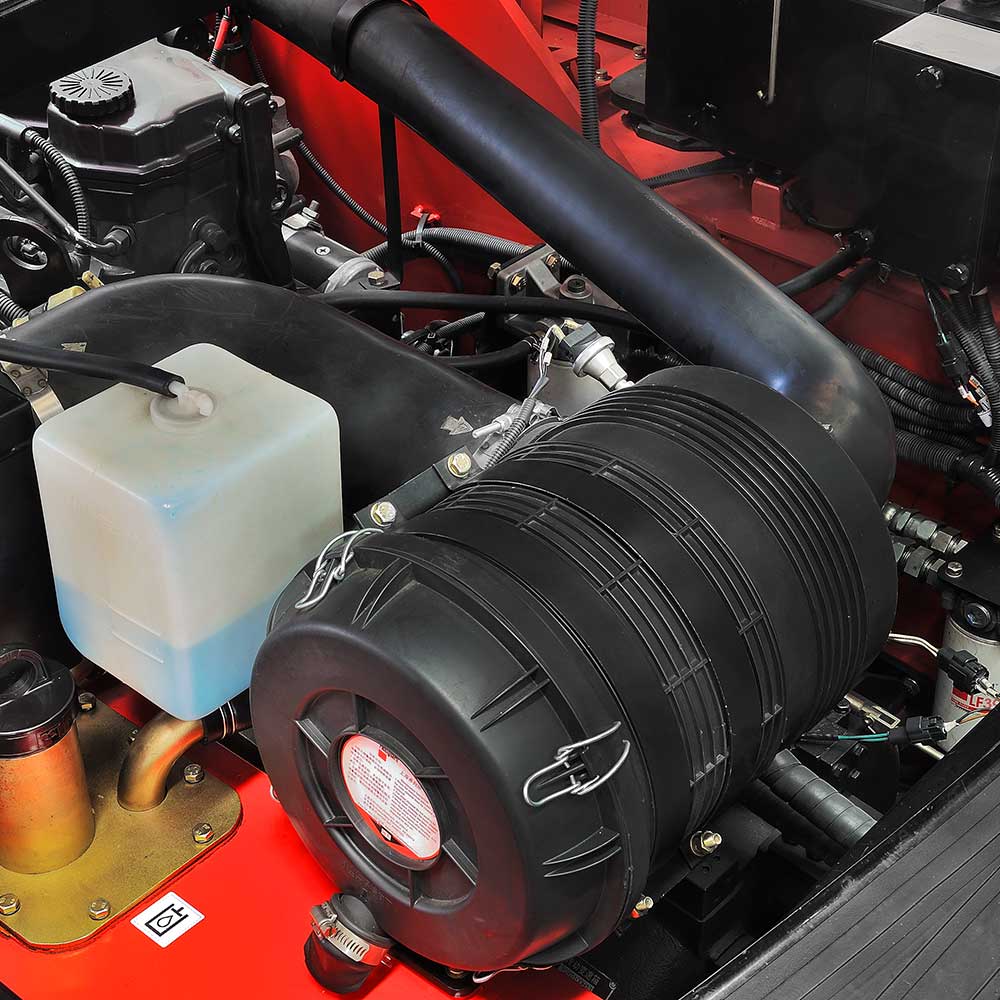 The new stamped air cleaner featuring tangential intake, double seal with safety filter is durable, corrosion-free and vibration-resistant, provides better filter efficiency and lower intake resistance than the previous.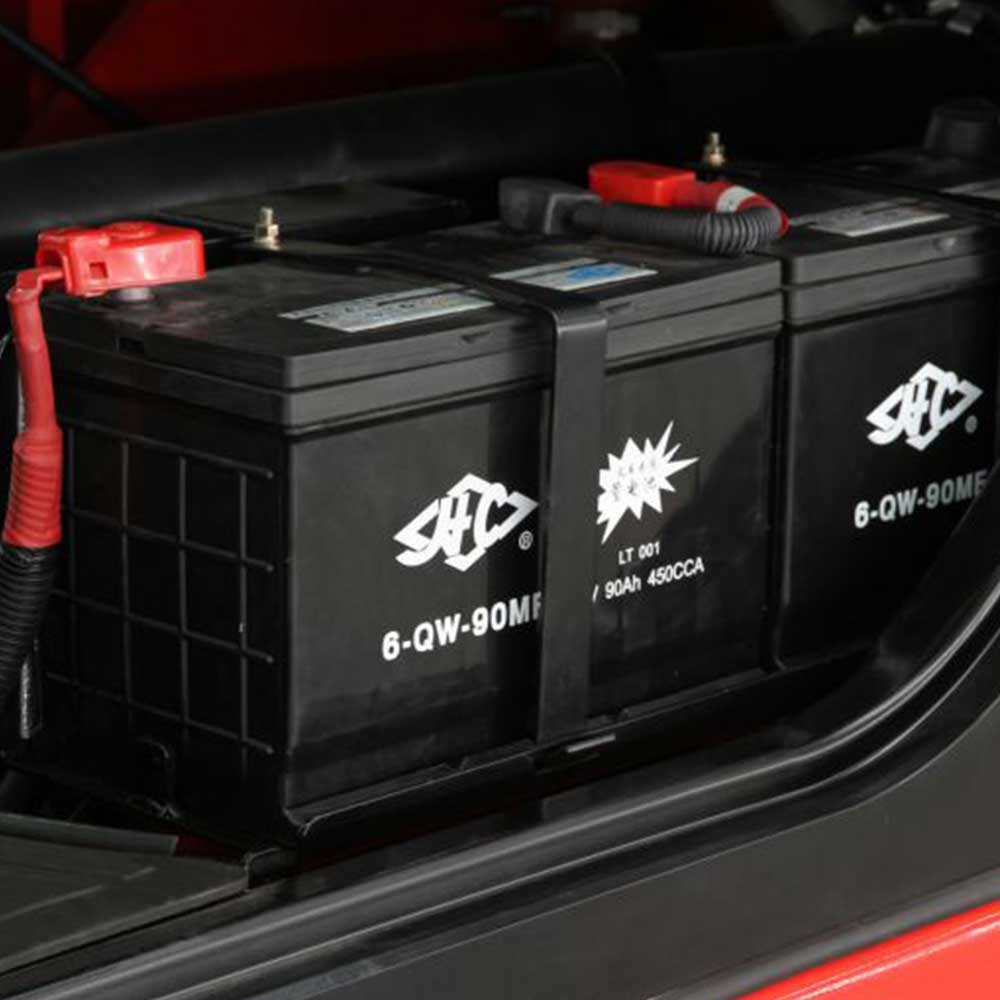 The battery is located above the fuel tank, there's battery box and adiabatic plate between them to prolong the battery's working life.