A Series Premium Reach Truck
Premium version of reach truck with excellent visibility, reliability and flexibility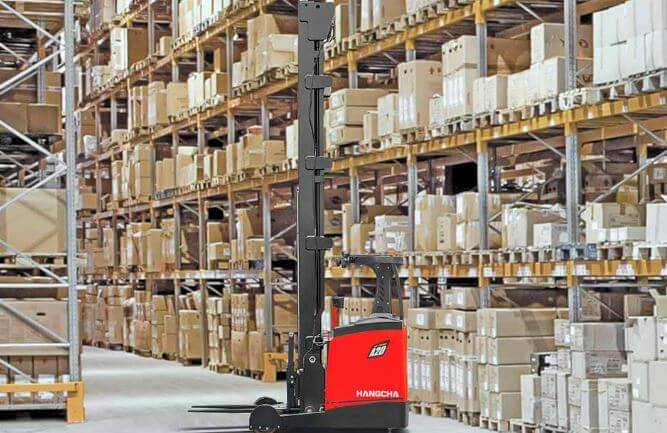 Overview
After several years of design, development, and manufacturing, Hangcha launched a new product lately –the A Series Premium Version Reach Truck: CQD12/14/16/20-AD2H. This truck is mainly used in multi-level warehouse. CQD20-AD2H rated load capacity is 2 tons, maximum lifting height is 12.5m, and the load capacity can reach 1100kg at the maximum lifting height.
1,200 – 2,000 KG
Load Capacity
Lead Acid Battery
Dirve Types
Product
Features
The truck is equipped with 4 INMOTION controllers, drive controller, oil pump controller, steering controller and valve controller, all controllers communicate by CAN Bus system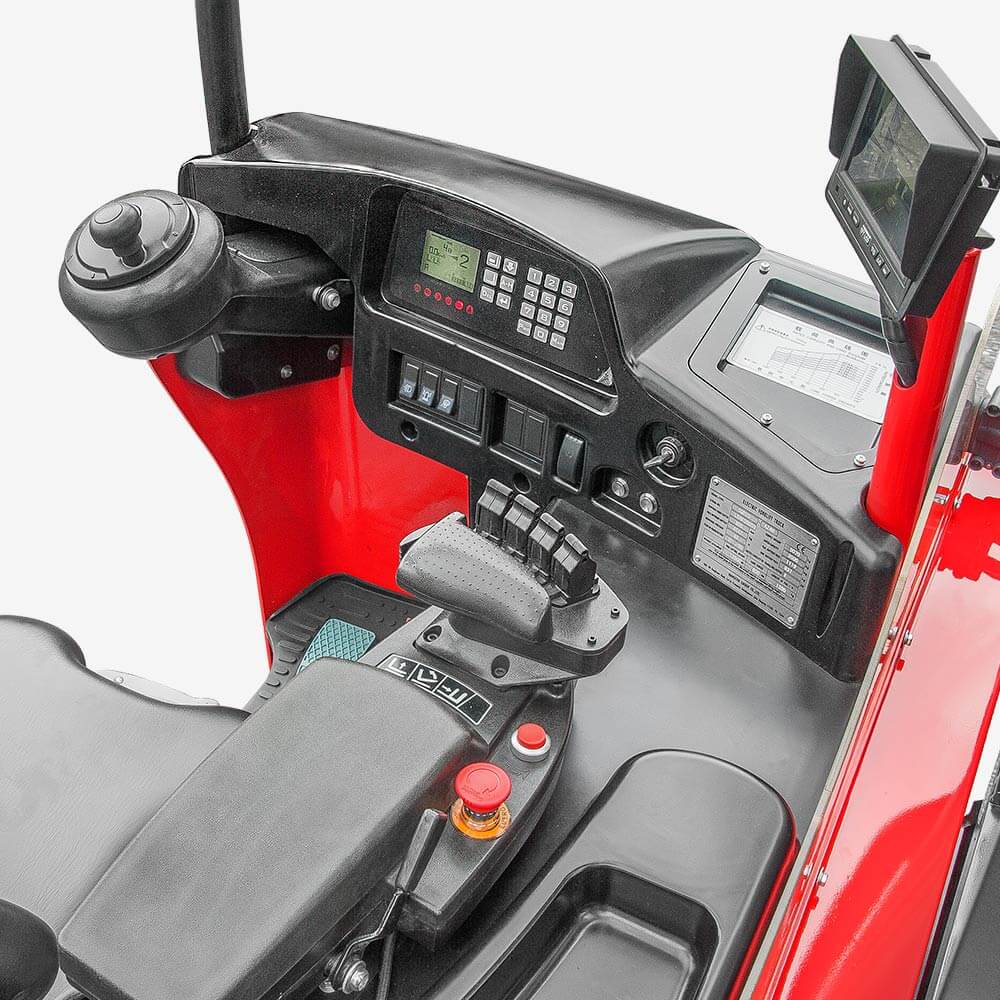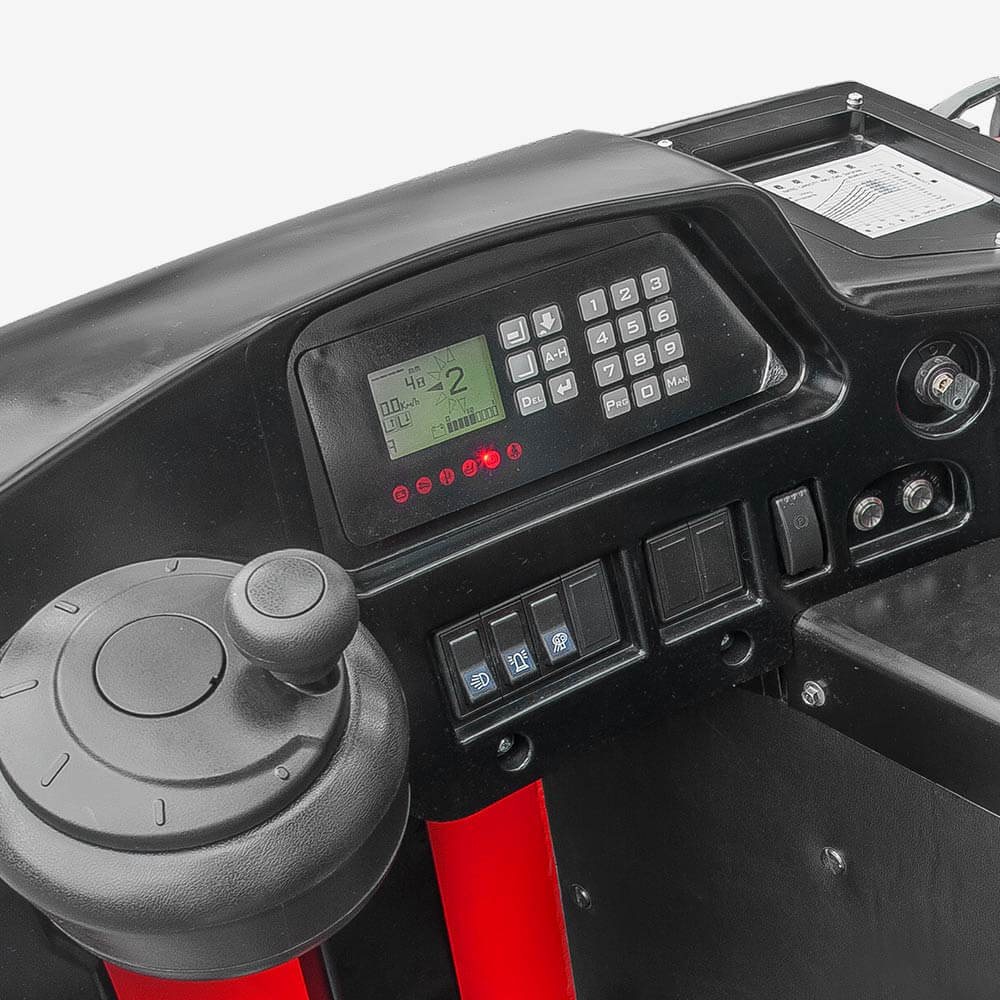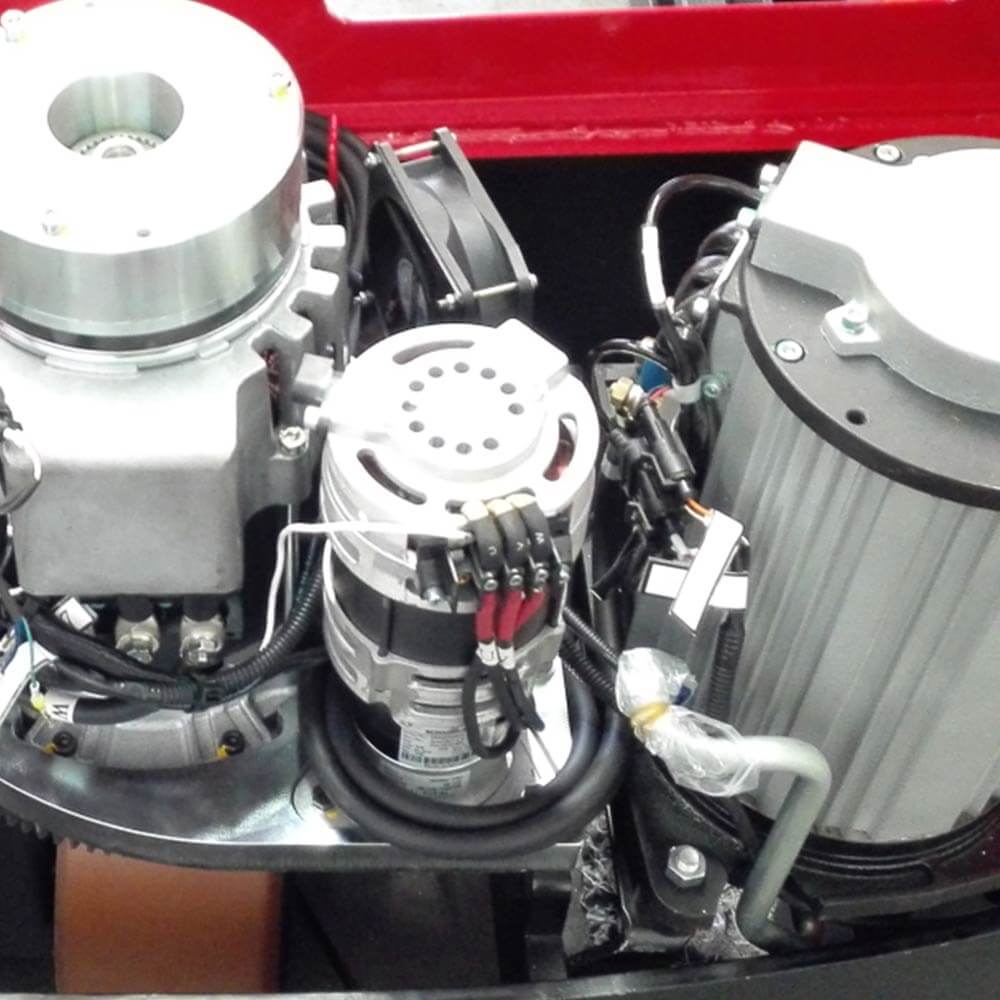 Fully-open pedal Structure, electrical parts are fully exposed, which is convenient for maintenance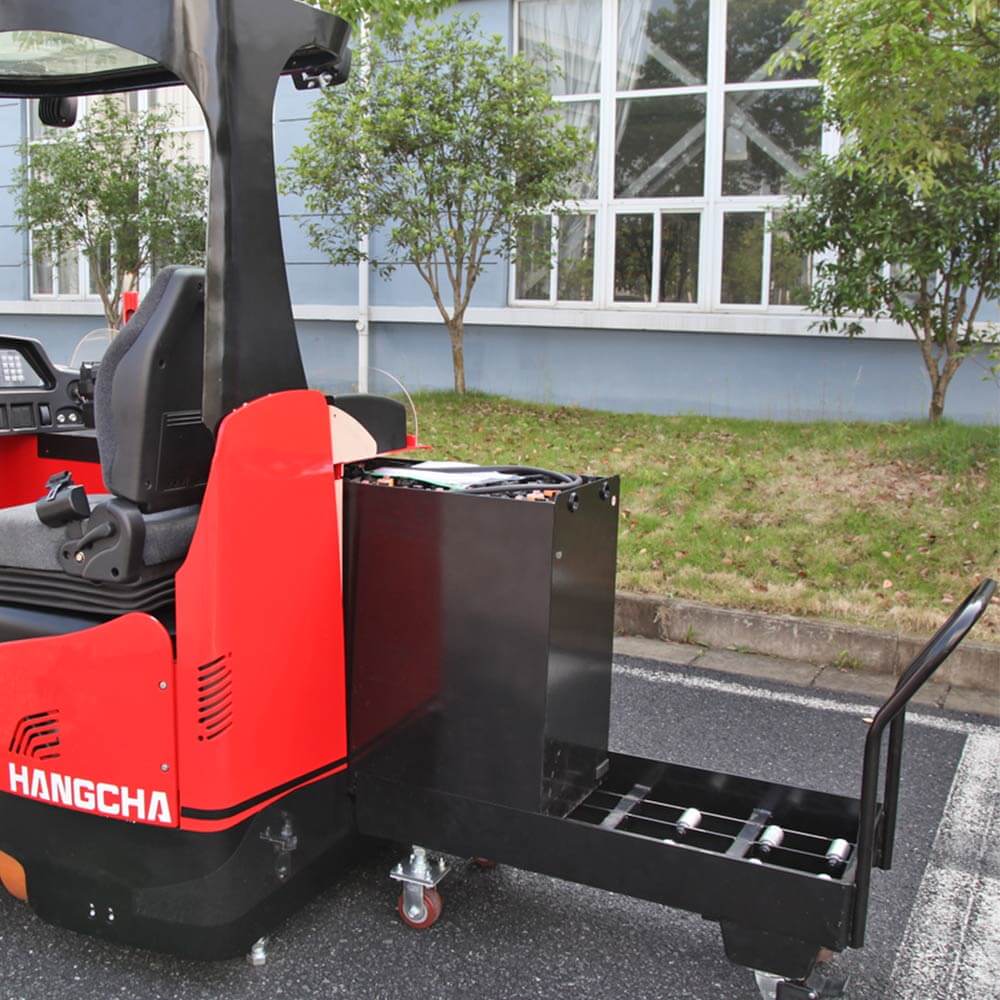 Standard Configuration: Battery side roll-out + trolley (optional)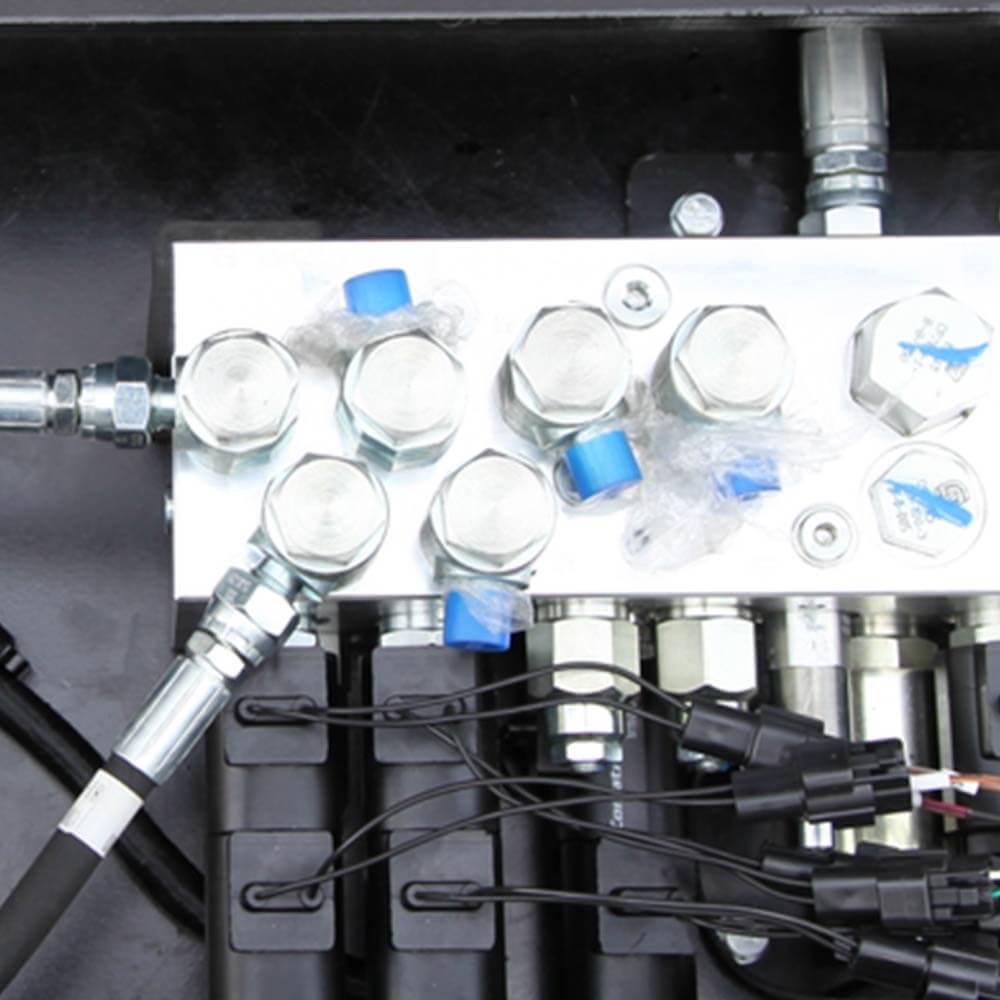 Cutting-edge SAUER-DANFOSS electromagnetic multi-way valve imported from Germany
Appearance
Top appearance design teams from Europe and China are engaged to carry out brand-new optimized design for this product. It features beautiful appearance and European design elements, excellent ergonomics and man-computer interaction functions, and inherits appearance elements of A Series electric trucks.
Reliability
The LLD PE plastic oil tank, which increases quality and cleanness of oil effiectively, together with hydraulic filter element from German HYDAC, providing much higher cleanness of entire hydraulic system. The oil tank features large volume, fast heat exchange, together with electronic fan within the housing, achieving thermal equilibrium quickly of hydraulic oil at most suitable working temperature.
Maintenance
DIN standard battery is a standard configuration with capacity up to 48V/ 600Ah, and the maximum capacity available as an option is 775Ah, with powerful endurance. Battery side roll-out is a standard feature, which is convenient for maintenance.
High Performance
The drive system includes the ZF® gearbox imported from Germany with original packaging, the imported Schabmuller® AC drive motor, and the Schabmuller® electric steering motor, with excellent performance, as well as drive system, AC motor, EPS (Electric Power Steering) system, and electromagnetic braking system of same configuration as that of imported brands such as Jungheinrich, Hyster, and other leading manufacturers. All core parts are ZF products imported from Germany.
Product
Gallery
Top design teams from Europe and China were engaged to carry out the brand-new optimized design for this product. It features beautiful appearance and European design elements, excellent ergonomics and man-computer interaction functions, and inherits appearance elements of A Series electric trucks