A Series Stand-on Reach Truck 1.5-1.8t
A new design ensures the mast sways are smaller and safer. Meeting today's demands for high performance and big productivity in a compact body.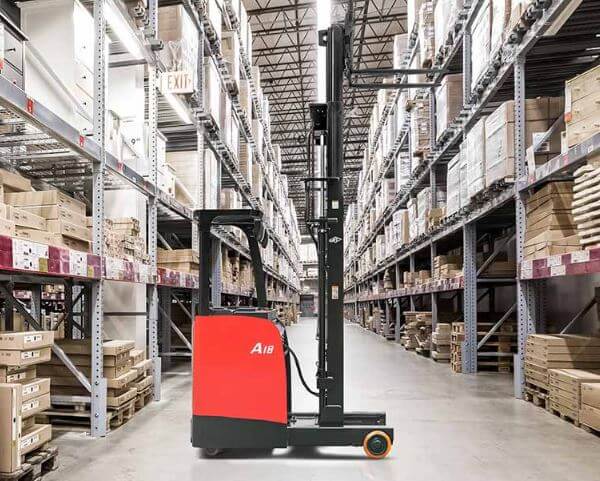 Overview
The A series stand-on reach truck is a new-generation product developed by our company in response to different market needs. The truck has comfortable ergonomics, wide operating vision and a stable control system.
1,500 – 1,800 KG
Load Capacity
Lead Acid Battery
Dirve Types
Product
Features
The transmission system gets the maximum performance from the engine without reaching high revolutions, which provides fuel saving, noise level reduction and engine life increase.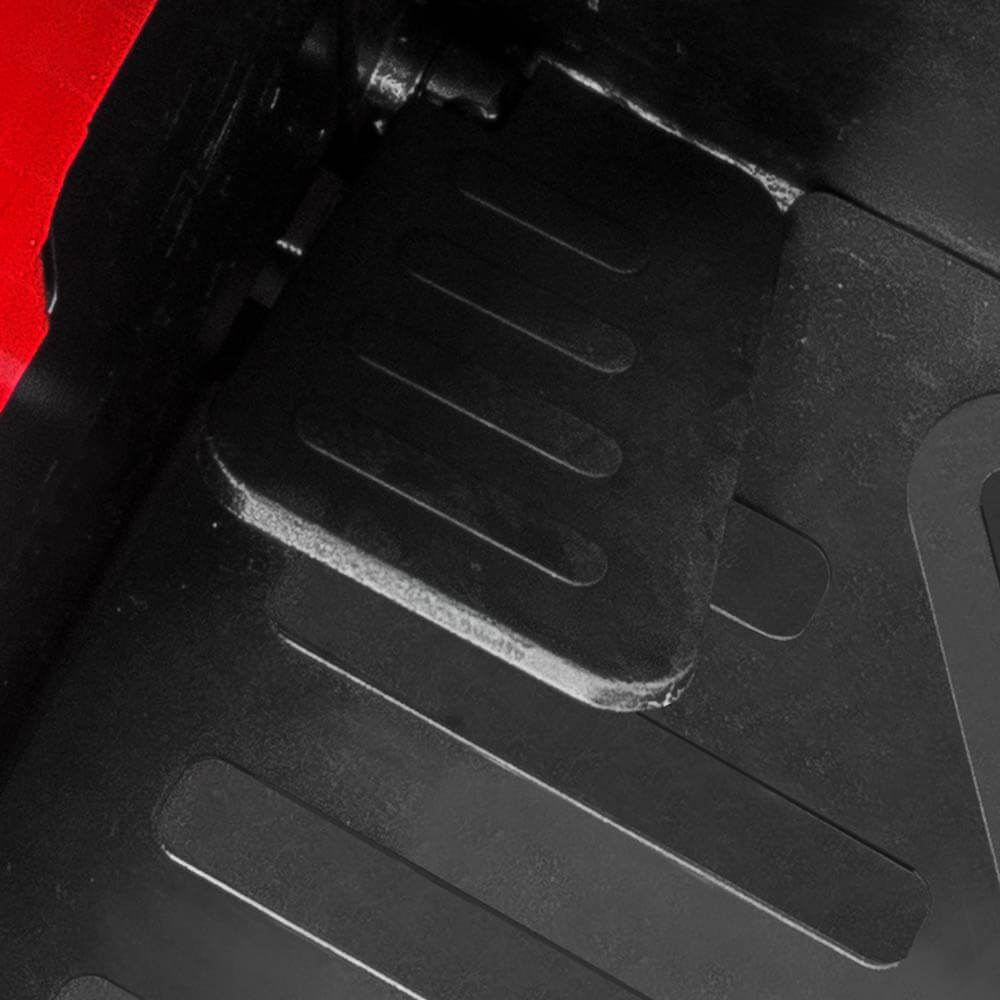 Safe pedal: when the pedal is released, traveling is stopped, and only hydraulic operation is enabled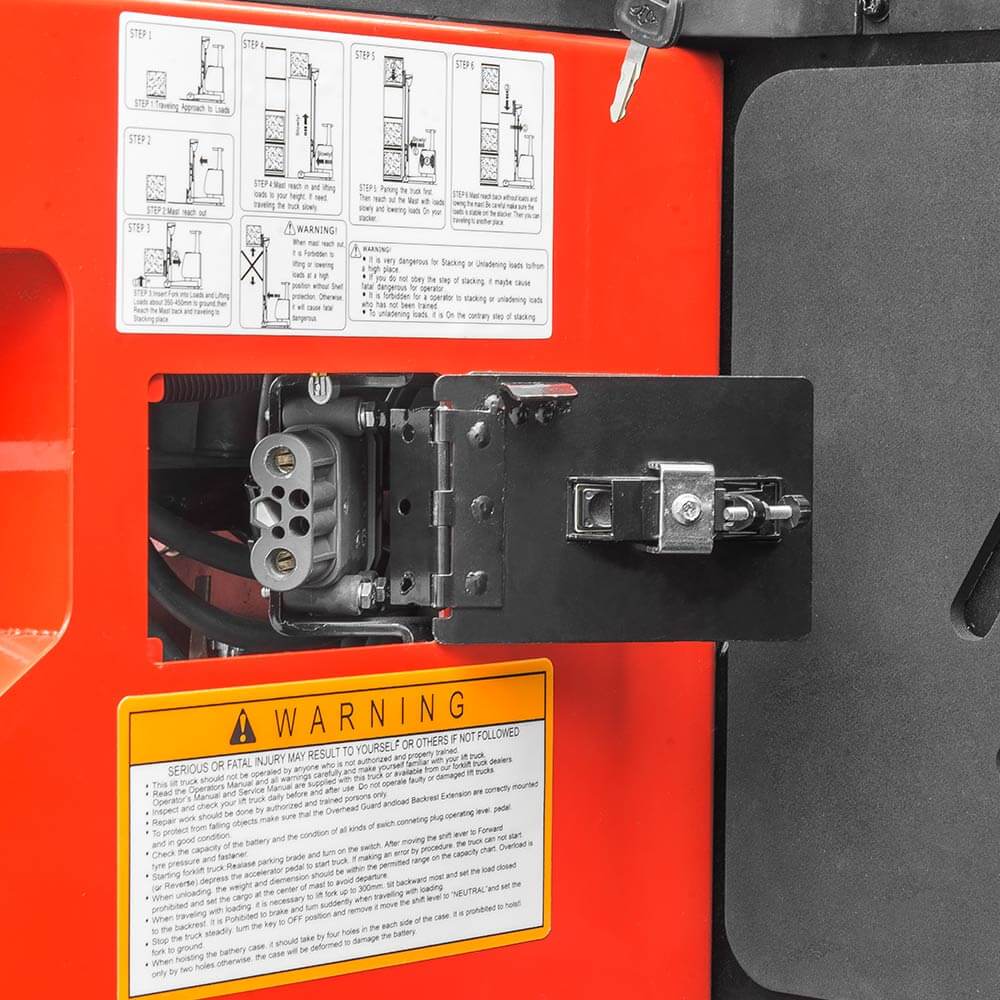 Charging plug inside operator's compartment, this eliminates the need to disconnect the plug from battery, enhancing ease of operation (Std.)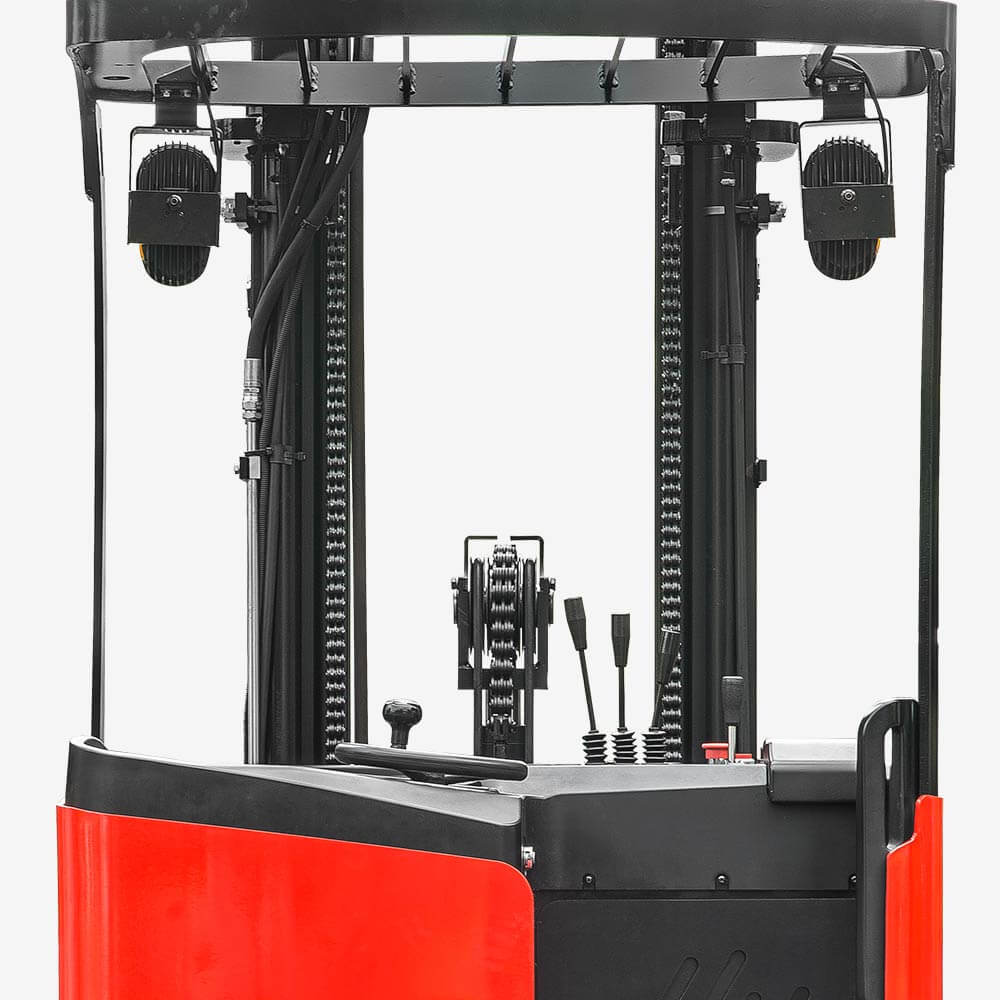 New designed mast and the large open steel roof provide super visibility and safety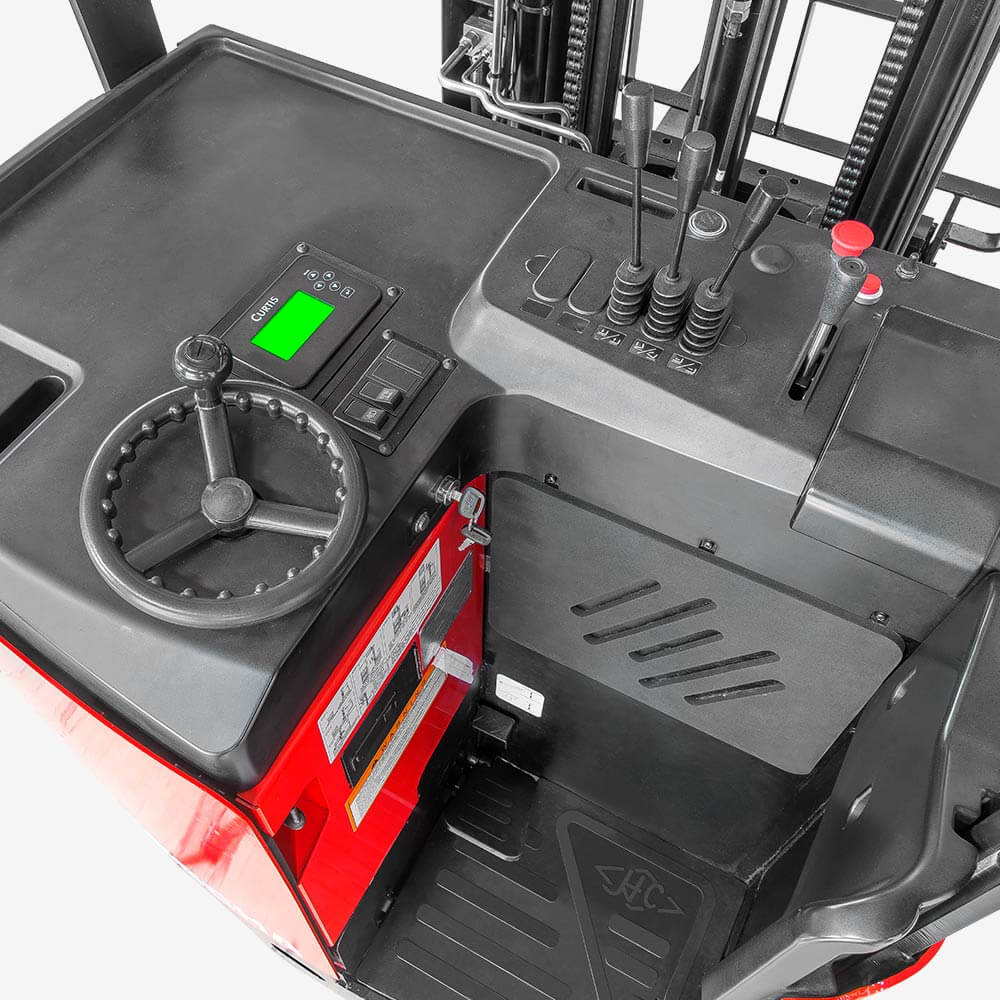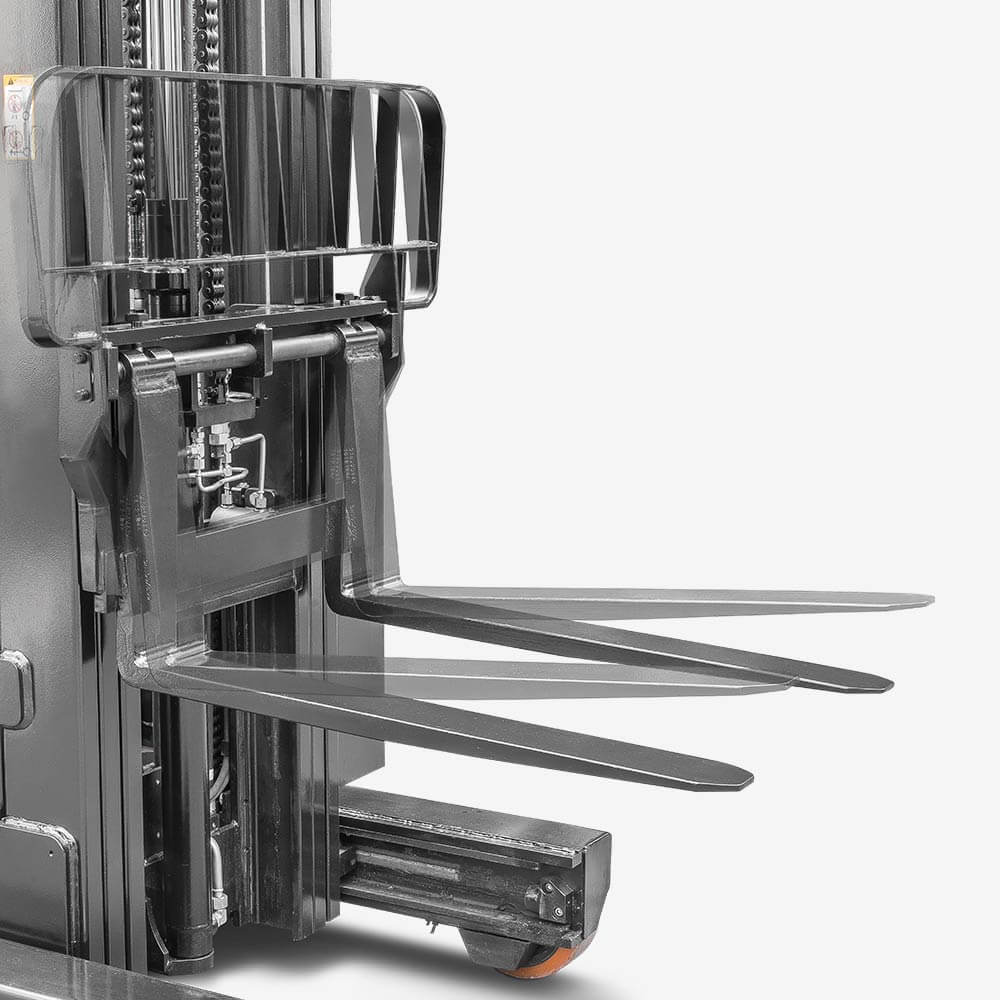 Forks can tilt forward/backward for easy loading
Safety
An optimal four-link suspension mechanism forces the drive wheel and the auxiliary wheels, thereby reducing slipping of the drive wheel. A disc mechanical brake and regenerative braking system make the truck safer and more reliable.
Reliability
The Curtis controller and CAN-bus communication provide safe and reliable. The Shimadzu multi-way valve and gear pump provide higher efficiency and faster lifting speed.
Comfortable
Optimal ergonomic design. the steering wheel, operating lever and accelerator are positioned at the best distance to the driver, making the operation lighter more comfortable.
Maintenance
Traction and lifting system are all adopt maintenance- free AC motor. The door can be fully opened for easy maintenance.
Product
Gallery
Efficient and reliable solutions for your demands, from maneuverability to efficiency